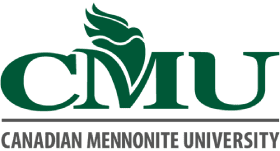 CANANDIAN MENNONITE UNIVERSITY

Winnipeg, Canada
Particular: Details
Location: Winnipeg, Manitoba, Canada
Established: 1999
Total Students: 2000
Percentage of International Students: 20%
USCollegeInternational counts CMU as the second least expensive Canadian university.
Nearly 50% students receive some kind of financial aid in form of scholarships, bursaries and awards.
Over $700,000 give to CMU students in scholarships and bursaries in 2017-18.
75% students are from Manitoba. The rest 25% are from other parts of Canada and other countries.
The university offers 4 programs at undergraduate level and 4 at graduate level. The same are mentioned below.
Undergraduate Programs
Bachelor of Arts, Bachelor of Music Therapy, Bachelor of Business
Administration, Bachelor of Music
Postgraduate Programs
MA Theological Studies MA Christian Ministry Collaborative MBA
 MA in Peacebuilding and Collaborative Development
The institute further offers various 18 specializations under Bachelors of Arts.
Pre-Professional Studies:
Students can also spend a year and more at CMU to prepare for various pre- professional studies. Students can choose from over 20 pre-professional courses and become job ready.
Ranked 78th in Canada and 5022nd worldwide by Unirank.
Ranked 116th in Canada and 6856th globally by Webometrics.
TFE Times Best Rankings – Rank 79 in Canada.
CMU offers 3 residences on the Shaftesbury campus. The rooms are fully-furnished with heating and other amenities. High speed Wi-Fi are included in the charges. Rooms are available for singles as well as for families.
Building
Type
Poettker Hall
Dormitory (33 rooms in Women wing, 24 rooms in Men's wing)
Apartment units- 15
Concord Hall
Dormitory (18 single rooms, 18 double rooms) Apartment units- 25
Katherine Friesen Apartments
Apartment units- 24 (6 Studio apartments; 6
One bedroom units; 6 Two bedroom units;
6 Three bedroom units)
The University has two campuses. One at Shaftesbury and another at Menno Simon's College.
Canadian Mennonite University has an urban Shaftesbury campus in southwest Winnipeg.
The administrative office is located here.
The Shaftesbury campus offers student residences for single students and families.
All classes take place at the Shaftesbury campus.
Nearly 10% of University of Winnipeg undergraduate students attend one or more courses in Conflict Resolution or International Development of the Canadian Mennonite University at the Menno Simon's town.
Alumni members of CMU are entitled to receive a CMU Alumni card.
Any person who has completed minimum 18 credit hours of academic work at CMU and is no longer studying at CMU is considered an Alumnus.
Alumni Card offers discounts on many on-campus purchases such as:
5% to 20% discount various campus purchases and services.
Free entry to CMU Blazers games.
Course audit discounts and reduced cost subscription to many CMU magazines.
Continued access to the library.
Off-site access to JSTOR – a valuable scientific journals' depository and more.
If you are planning to study abroad in Australia and targeting this university, you can get in touch with AEC. Give us a call on +91-8448446609 or 011-43334444 to get assistance on call. You can also write a query and sent it to us at enquiry@aecoverseas.com.