Artificial Intelligence or AI has the potential to revamp the socio-economic conditions of any country. Considered as the next BIG thing, this technology is expected to bring astonishing industrial changes sooner or later along with more than 2.3 million job opportunities by 2020, according to a report of Gartner. On the other hand, a report by Capgemini clears that around 83% of the companies are using AI. Also, they have confirmed that this technology is already contributing to making job new opportunities. Hence, you have better chances to make a career in this field.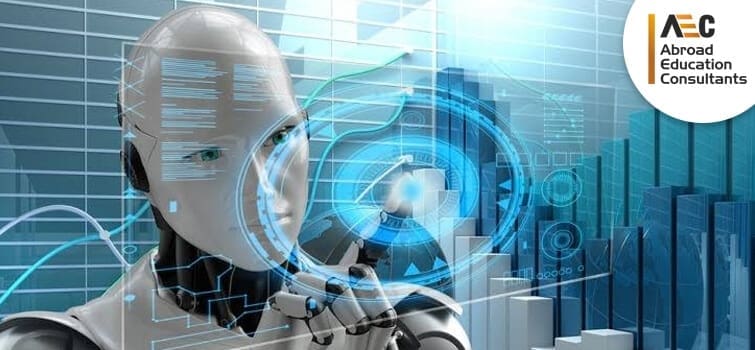 In this blog post, we have tried to cover up all the aspects of AI that will help you set up a career in this emerging IT field. Let's get started!
Essential Skills Needed to Get a Job in AI
Robotics, automation and the use of computer programs and software characterize a strong career in AI. Candidates who are interested to learn this technology should know or say education based on the foundations of math, logic, technology and engineering. In addition to these, strong verbal and written communication skills will be needed to convey how various AI services and tools are efficiently employed within specific industry settings. Those who are interested and willing to acquire these skills must investigate the career options available within this field to maximize their chances of getting placed.
Other Skills and Abilities Helpful to Set-up a Career in AI
The most successful and experienced AI professionals often share some common characteristics. These enable them to do well and take their careers on another level of success. Working with AI needs an analytical thought process and problem-solving ability with efficient as well as cost-effective solutions. It also requires forethought about the latest technological innovations that can help them translate to state-of-the-art programs and allow businesses to stay competitive. Furthermore, AI specialists or professionals need some technical skills to design, maintain and fix software programs. They also should learn how to translate technical information so that others can also understand. For this, you must have good communication skills and the ability to work with their team members.
Educational Requirements to Make a Career in AI
Math background along with basic computer knowledge forms the stable path to pursue or take admission in artificial intelligence programs. For entry-level jobs, you must have a relevant bachelor's degree. On the other hand, master or doctoral degree is needed for administrative, leading and supervision roles. Typical coursework of AI involves the following:
Math including statistics, probability, calculus, algebra, algorithms and logic
Graphical modeling or Bayesian networking along with neural nets
Engineering, robotics and physics
Computer science, coding and programming language
Cognitive science theory
Career Options or Types of Careers in AI and Salary
A career in AI can be realized within different settings that include public organizations, private companies, healthcare facilities, education, military and government agencies, etc. Depending on the sensitivity of the particular information, some positions in AI may also require clearance of security before hiring. The following are the options available:
Computer scientists and computer engineers
Software analysts and developers
Video game programmer
Data mining analyst
Algorithm specialists
Robotics programmer
Engineering consultants and research scientists
Machine learning researcher
Manufacturing and electrical engineers
Mechanical engineers and maintenance technicians
Surgical technicians who work with robotics tools
Military and aviation electricians who work with drones, flight simulators and armaments
Medical and healthcare professionals who work with prosthetics, artificial limbs, vision restoration devices and hearing aids
Please note that salary depends on several factors including geographical location, degree, experience, knowledge, skills set, etc.
Top Universities for AI Professional Course and Training
CountryName of the University/ CollegeCourse/Programs AvailableUKThe University College London
MSc Computational Statistics and Machine Learning
MSc Data Science and Machine Learning
MRes Computational Statistics & Machine Learning
MRes Robotics
MRes Virtual Reality
Artificial Intelligence and Neural Computing
University of Kent
Computer Science (Artificial Intelligence) – BSc (Hons)
Advanced Computer Science (Computation Intelligence) – MSc
University of Sheffield
Artificial Intelligence and Computer Science BSc
Artificial Intelligence and Computer Science MComp
Loughborough University
Computer Science and Artificial Intelligence BSc (Hons)
Computer Science and Artificial Intelligence MSci (Hons)
Computer Science and Artificial Intelligence MSci
University of Leeds
Computer Science with Artificial Intelligence MEng, BSc
Advanced Computer Science (Artificial Intelligence) MSc
IrelandNational University of Ireland GalwayMSc in Computer Science – Artificial IntelligenceUniversity College CorkMSc in Mathematical Modeling and Self-Learning SystemsLetterkenny Institute of TechnologyMSc in Big Data Analytics and Artificial IntelligenceTechnological University Dublin (Dublin)MSc in Computing (Data Analytics)Cork Institute of TechnologyMSc in Artificial IntelligenceAustraliaUniversity of WollongongMaster of Computer Science (Machine Learning and Big Data)Flinders University
Bachelor of Computer Science (Artificial Intelligence)
Bachelor of Computer Science (Artificial Intelligence) (Honors)
Torrens UniversityBachelor of Software Engineering (Artificial Intelligence)The University of Queensland
Bachelor of Computer Science Major in Machine Learning
Bachelors of Computer Science/Arts – Machine Learning
Bachelors of Computer Science/Science Major in Machine Learning
Bachelors of Engineering (Honors)/Computer Science Major in Machine Learning
Bachelors of Mathematics/Computer Science Major in Machine Learning
Griffith UniversityBachelor of Intelligent Digital Technologies
The list is very diverse and these positions are available in several companies across the industries. This more or less ensures that a candidate will land-up with the right job after completing their education.
There are some more universities other than the names listed here. To know more about those universities, their admission process, visa assistance, etc., For details, you can give us a call on +91-8448446609 or 011-43334444 or simply write to us at enquiry@aecoverseas.com.