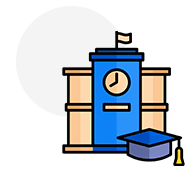 The country's two main public universities – the National University of Singapore and Nanyang Technological University – are among the top 50 in the world.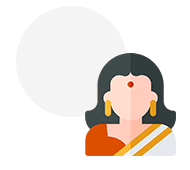 of the population consists of Indians & Tamil is the official language in Singapore.
More than 7000 MNCs have made Singapore their APAC base.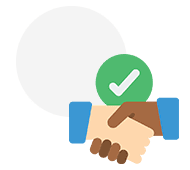 The World Bank has named Singapore as the easiest place in the world to do business.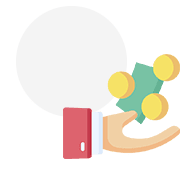 Singapore has the 2nd highest per capita income in the world. (By IMF)
Quick Facts
Why Study in The Singapore?
Living in the Singapore
Money Matters
Visa Process
Arrival & Accommodation
Employment Prospects
Gallery
Unimaps
Quick Facts
Location:
Singapore is a sovereign island city-state located in Southeast Asia. It is located at the southern tip of the Malay Peninsula and is separated from Malaysia by the Straits of Johor to the north. The country is made up of one main island and 62 smaller islets and has a total land area of about 725.7 square kilometres.
Capital- Singapore
Major Cities- Yishun, Butik Batok, Pulau Ujong, Tampines, Tengah.
Main Language- English; Singaporean Mandarin; Malay; Mandarin and Tamil
Climate :
Singapore has a tropical climate with no distinctive seasons, uniform temperature and pressure, high humidity, and abundant rainfall. Temperatures usually range from 22 to 35 °C (72 to 95 °F).
Economy
GDP- $39,698.69 crores (2021)
Per Capita: $66,176
Source: Tradingeconomics.com
The economy of Singapore is a developed country and highly developed state capitalist market economy.
It has an open business environment, relatively corruption-free and transparent, stable prices, and one of the highest per capita gross domestic products (GDP) in the world.
Established Industries:
Main Industries:
Skill-intensive Industries

Knowledge-intensive Industries

Globalisation of Industries

Established and Growing Industries

Electronics and Manufacturing

Food and beverage

Security Logistics

Electronics and manufacturing

Real estate
Currency:
S$
Government:
Singapore is a Unitary parliamentary republic with a Westminster system of unicameral parliamentary government representing constituencies. The country's constitution establishes a representative democracy as the political system.
Area of Singapore:

 724.2 km[2] (279.6 sq mi)

Distance from India: 

a5,978.9 km (approx. 5 hours)
Population of Singapore:

 59.77 lakhs (2023)

Singapore Standard Time:

 Time zone in Singapore (GMT+8)
Why Study in The Singapore?
Living in the Singapore
Money Matters
Visa Process
Arrival & Accommodation
Employment Prospects
Gallery
Unimaps

Speak to Our Singapore Expert