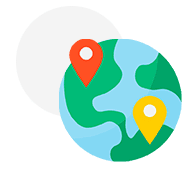 One of the Top 10 Places to Live in the World – as per the United Nations (UN).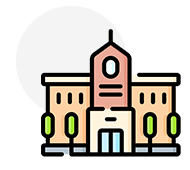 4 Canadian Universities feature in World's Top 100 Universities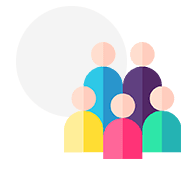 Around 80% of population lives within 300 km of US Border.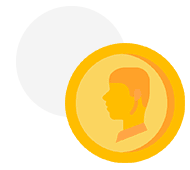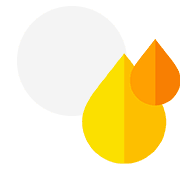 Canada has 3rd largest oil reserves in the world.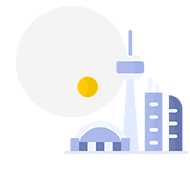 a) Second-largest country in the world
b) Canada is so large that it occupies six time zones
c) English and French are two official languages in Canada
Quick Facts
Why Study in The Canada?
Living in the Canada
Money Matters
Visa Process
Arrival & Accommodation
Employment Prospects
Gallery
Unimaps
Quick Facts
Location:
Canada is a country in North America. It's 10 provinces & 3 territories extend from the Atlantic Ocean to the Pacific Ocean and northward into the Arctic Ocean, making it the world's second-largest country by total area, with the world's longest coastline.
Capital: Ottawa
Major Cities: It has ten provinces and three territories. Toronto, Montreal, Vancouver, Calgary, Edmonton, Quebec City, Winnipeg and Hamilton
Main Language: English and French
Climate :
The majority of the country has a cold or severely cold winter climate, but southerly areas are warm in summer.
Economy
GDP:
2326.62 Billion U.S. Dollars (2023 Estimate)
Source: Statista.com
Currency:
CAD$
Government:
Canada is a constitutional monarchy and a parliamentary democracy, founded on the rule of law and respect for rights and freedoms. The government acts in the name of the Crown but derives its authority from the Canadian people.
Canada's parliamentary system stems from the British, or "Westminster", tradition. Parliament consists of the Crown, the Senate, and the House of Commons, and laws are enacted once they are agreed to by all three parts.
Area: 

3,849,674 square miles (9,970,610 square kilometres)

Source: 

Nationalgeographic.com

Distance from India:

 11,488 kilometers (14-15 hours by plane)
Population: 

38,657,411 (2023)

Source: 

Worldometers.info

Time Zone: 

(UTC−3.5 to −8)

Major Mountain Ranges:

Rockies, Coast, Laurentian

Major Rivers: 

St. Lawrence, Mackenzie
Why Study in The Canada?
Living in the Canada
Money Matters
Visa Process
Arrival & Accommodation
Employment Prospects
Gallery
Unimaps

Speak to Our Canadian Expert