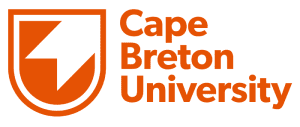 CAPE BRETON UNIVERSITY

Sydney, Canada
Particular: Details
Location: Nova Scotia, Canada.
Established: 1951
Total Students: 5,511
Percentage of International Students: 10%
Cape Breton University is located in the city of Sydney in Canada.
The institute was established in the year 1974
This is a Public type of institution
Programs available at Cape Breton University are Bachelor , Master
The total number of students enrolled in Cape Breton University is 3999
The Eligibility for admission in Cape Breton University, Canada is IELTS/TOEFL/PTE or alternative qualifications or GRE Accepted
Cape Breton University is accredited to Department of Labour and Advanced Education, Nova Scotia
Affiliation- Association of Universities and Colleges of Canada AUCC
Awards and Ranking- International Rating – 3065
Eligibility- IELTS/TOEFL/PTE or alternative qualifications or GRE Accepted
Scholarship- Yes
Campus/Online- Campus
Number of Faculty Members- 400
Institution Type- Public
Degree Available- Bachelor , Master
Financial Aid Available- Yes
Academic Calendar- Semester
Acceptance Rate(%)- 50-60
Preferred Language- English
Academic support services
Financial support services
Employment services
Student life
International student support
Health & wellness
The university ranks 67 in the country and holds 2911 world rank.
Through the construction of Harriss Hall, a new student residence and dining hall, in September 2010, gave the campus a total of four residences. Harriss Hall is also the new location for residence mail services, replacing MacDonald, and holds the office of the Residence Life Coordinator. With this new addition, the residence halls now offer meal service and living space for over 550 students. Recently, each dorm, along with the off-campus students, have been assigned colors and animals to represent them in residence competitions. The four residences on campus include Cabot Residence, MacDonald Residence, Harriss Hall, and Alumni Hall. MacDonald offers single and double rooms, Harriss offers single suites, Cabot offers four-bedroom apartments, and Alumni offers five-bedroom apartments along with two-bedroom dorms.
The Beaton Institute, housed at CBU, is the second largest public archive in Nova Scotia. Sister Margaret Beaton of Scotland, recognizing that many documents of significance to Cape Breton were being lost to neglect during her career as librarian at Xavier Junior College, began collecting these documents back in 1957. Preceded by Cape Bretoniana, the Beaton Institute operates as a regional archive from and about Cape Breton Island's history, society, politics, economy, health, people, places, and events. The building is 17,000 square feet and includes a reading room, vault, work room, and several offices and specialized rooms. The collection includes paper records, photographs, film, video, audio materials, books, maps, plans, and microfilms, housing 3,000 manuscript collections, 60,000 images, 2,500 sound recordings, 1,500 video cassettes and film reels, 1,500 reference books, 2,000 maps and plans. Materials in the collection reflect the Mi'kmaq, Jewish, Acadian, Ukrainian, African Nova Scotian, Lithuanian, Polish, and Italian communities of Cape Breton, along with a collection of Gaelic materials
Nolan Crouse, mayor of St. Albert, Alberta
David Dingwall, former Liberal politician, President of Cape Breton University[citation needed]
Jason Massie, soccer player in League1 Ontario
Derek Mombourquette, MLA Sydney-Whitney Pier
John W. Morgan, former mayor of Cape Breton Regional Municipality[citation needed]
Gerald Sampson, former Nova Scotia MLA
If you are planning to study abroad in Canada and targeting this university, you can get in touch with AEC. Give us a call on +91-8448446609 or 011-43334444 to get assistance on call. You can also write a query and sent it to us at enquiry@aecoverseas.com.