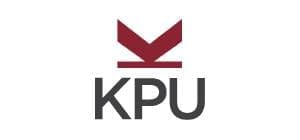 KWANTLEN POLYTECHNIC UNIVERSITY

Surrey, Canada
Particular: Details
Location: British Columbia, Canada
Established: 1981
Total Students: 20,000
Percentage of International Students: 30%
Five modern, high-tech campuses in Surrey, Richmond, Cloverdale, Langley and Civic Plaza.
Highly energy efficient facilities. …
KPU has just over 1 million square feet of buildings.
Chip & Shannon Wilson School of Design: A state-of-the-art purpose-built facility at KPU Richmond opened in January 2018.
KPU has over 120 different programs across seven distinct faculties — Academic and Career Advancement, Arts, Business, Design, Health, Science and Horticulture, and Trades and Technology — where students can pursue a degree, diploma, certificate, citation, or work towards completing an apprenticeship.
| | | |
| --- | --- | --- |
| World Ranking | Continental Ranking | Excellence |
| 4670 | 1008 | 6084 |
KPU campuses are all in British Columbia's Lower Mainland. They are located in:
Surrey at Newton Town Centre, Cloverdale, and in the City Centre.
Richmond.
and Langley.
KPU Tech (Cloverdale)
KPU Tech, formerly known as KPU Cloverdale is the second newest of the five KPU campuses, opening in April 2007. The new Cloverdale campus replaced the aging Newton campus facilities which had served as the home for trades training since Kwantlen's inception. The new Cloverdale building is certified as an LEED Gold building and houses KPU's Trades & Technology programs, which include appliance servicing, automotive servicing, carpentry, farriery, masonry, parts and warehousing, welding, plumbing, public safety communications and CADD technologies.
KPU Langley
The Langley campus is home to the university's School of Horticulture – which includes a field lab, greenhouses, and gardens. The Langley campus is also home to KPU's music programs and includes performance spaces and an auditorium. KPU Langley also offers science programs, and has biology, brewing, chemistry, physics, and geology labs with industry-standard equipment.
KPU Richmond
KPU Richmond was KPU's first official campus, established in 1981 when the institution split from Douglas College. In 2018, the campus underwent major renovations with the addition of the Chip & Shannon Wilson School of Design. The campus is currently home to KPU's Fashion and Design programs, as well as many art and business courses, among others.
KPU Surrey
KPU Surrey, often called the main campus, is the largest of the five campuses and offers a range of courses across multiple faculties. It is the primary location for the university's School of Business and Office of the President. 
KPU Civic Plaza
KPU Civic Plaza, the newest and smallest campus at KPU, opened in Spring 2019 in 3 Civic Plaza, a new skyscraper in the city centre. The campus occupies 5 of the lower floors of the building. It was designed to focus towards post-baccalaureate education for mature students as well as business education. The campus was expected to open in early 2016, but was consistently delayed due to construction issues with the skyscraper.
Lindsay Hudyma
Eliza Sam
Ryan Reynolds
Brad Swalie
Hayden Szeto
Sony Assu
Jazzy B
Aaron Guiel
If you are planning to study abroad in Canada and targeting this university, you can get in touch with AEC. Give us a call on +91-8448446609 or 011-43334444 to get assistance on call. You can also write a query and sent it to us at enquiry@aecoverseas.com.