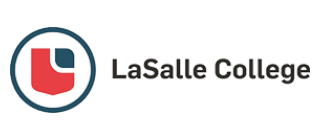 LASALLE COLLEGE

Montreal, Canada
Particular: Details
Location: Montreal, Quebec
Established: 1959
Total Students: 2,800
Percentage of International Students: 15%
General Scholarship : This scholarship is open to any domestic or international student and can cover up to 20% of the annual tuition fee of a candidate.
Domestic Scholarship : Candidate must have a Canadian nationality and a minimum GPA of 3.0 or more in order to claim this scholarship. The amount of aid may vary according to credits earned by the candidate.
Travel Bursary Scholarship : LaSalle College Vancouver offers a Travel Bursary of up to $1000 to cover applicant's travel expenses. Only applicable for Diploma or Degree program holders.
Athletic Scholarship : Only applicable for domestic applicant and belonging to sports background is a must. This scholarship can cover up to 20% of tution fee.
College doesn't offer direct housing option but International students or other students interested in living with a Canadian family may contact the Student Affairs for homestay referral.
Campus is located in an 80,000-square-foot building in beautiful Vancouver city, designated by the Private Training Institutions Branch (PTIB) of the Ministry of Advanced Education of British Columbia and is registered with the Ministry of Advanced Education, Student Services Branch.
The College consists of seven schools
Game design & VFX
Culinary
Fashion
Graphic Design
Audio and Film
Interior Design
E-learning
The College is part of the Quebec educational system and grants 3 types of diplomas:
Pre-university and technical programs – DEC: A diploma of college studies (DEC) can either give a student access to university or the job market.
Continuing education and technical programs – AEC: An attestation of college studies (AEC) serves to reorient one's career or quickly acquire a skill set applicable in the job market.
Vocational training – DVS: A diploma of vocational studies (DVS or DEP in French) is a diploma that prepares students for direct employment.
The institution has a strong alumni network. The university has some notable alumni leading the respective fields such as Nikki Snider (VFX for Film & Television), Eunice Natasha Gilbert (Culinary Arts) and many others.
If you are planning to study abroad in Canada and targeting this university, you can get in touch with AEC. Give us a call on +91-8448446609 or 011-43334444 to get assistance on call. You can also write a query and sent it to us at enquiry@aecoverseas.com.