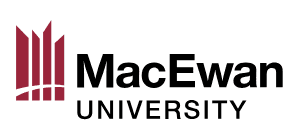 MAC EWAN UNIVERSITY

Edmonton, Canada
Particular: Details
Location: Edmonton, Alberta, Canada
Established: 1971
Total Students: 19,101
Percentage of International Students: 30%
Full-time students in credit programs.
Part-time and full-time students.
6% male. 62.4% female. Average age: 21.5 years.
International Students. $18,240.
Bachelor's Degree. $4,620.
Certificate or Diploma. $4,020
MacEwan University offers 8 four-year bachelor programs, 2 applied degrees, as well as 43 diploma and certificate programs.
The university provides a transformative education in a collaborative and supportive learning environment. Creativity thrives here—through research and innovation that engages students, faculty and the community.
MacEwan University's intentional focus on teaching has garnered praise, including multiple 'A' grades in the annual Globe and Mail Canadian University Report in categories including quality of teaching, the academic reputation of faculty, overall student satisfaction, and academic support services. MacEwan has also received many high scores on the National Survey of Student Engagement.
Notwithstanding the Student Engagement scores, MacEwan University is not ranked on Maclean's national ranking of Canada's Best Primarily Undergraduate Universities, commonly used for comparing Canadian universities.
As of 2017, MacEwan University has two campuses. City Centre Campus (CCC) is the largest of the campuses, currently spanning seven city blocks in downtown Edmonton.
In its early years, MacEwan operated out of a number of small store-front-style campuses in Edmonton. The facilities included Old Scona School (10523 – 84 Avenue), the Workmen's Compensation Board (WCB) building (10048 – 101A Avenue), 7th Street Plaza (10030-107 Street), and the former Dominion Store in Cromdale (8020 – 118 Avenue), with offices and administration located in the Canada Trust building (10150 – 100 Street). In 1988, Don Getty's provincial government committed $100 million for the construction of the City Centre Campus which, at the time, was Alberta Advanced Education and Technology's largest single capital project in its history.
Construction on City Centre Campus began in 1991 on the former site of the Canadian National rail yards on the northern fringe of the downtown Edmonton core. The land was donated by CN.
Bond University Student Housing caters for both domestic and international students, with a range of housing on campus. Bond University is centrally located on the Gold Coast, in the suburb of Robina.
Jeremiah McDade
Damien Atkins
David Cormican
Solon McDade
Margo Kane
Cassie Stone
Ruth B
Shannon Szabados
If you are planning to study abroad in Canada and targeting this university, you can get in touch with AEC. Give us a call on +91-8448446609 or 011-43334444 to get assistance on call. You can also write a query and sent it to us at enquiry@aecoverseas.com.