Skilled and well-trained data analysts are some of the best and most sought-after profiles in the world. It is because of the strong demand and the supply of professionals who can perform this task well is so limited. A data analyst commands a huge salary along with outstanding perks even at the entry-level. Jobs in this emerging IT field can easily be found throughout the companies and sectors. Any company or organization using data will need these professionals to analyze it. Some tasks of these professionals include data analysis, making investment decisions, assess risks, target customers, and/or decide on capital allocations.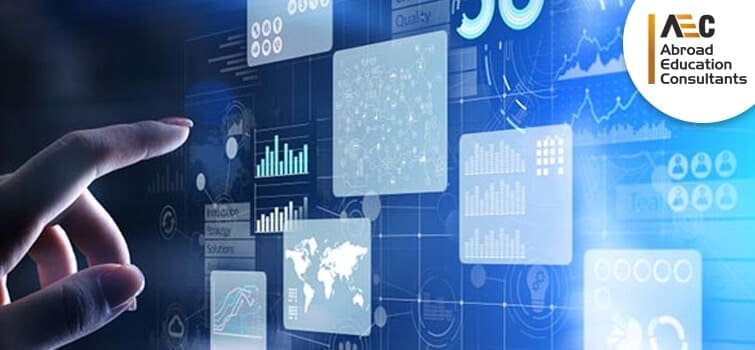 If you are interested in this IT field, continue reading as we will tell you everything about this career option. Let us get started with the basics first:
Data analytics is the process of assessing data sets to conclude the details they have, increasingly with the help of specialized software and systems. Data analytics techniques and technologies are extensively used in commercial sectors to enable businesses to make more informed decisions.
 Initiatives of data analytics can help businesses improve operational efficiency, increase revenues, optimize customer service efforts and marketing campaigns, respond even more quickly to emerging industry trends, and gain a competitive edge over others by boosting business performance.
Data analysts take data and use it to help businesses make better decisions. A data analyst obtains information on particular topics and then interprets, evaluates, and presents findings in comprehensive reports. Different businesses use the expertise and knowledge of these professionals to collect and evaluate data. These professionals are expected to use all their skills and tools to provide businesses with competitive analysis and identify the trends within industries.
These professionals are quite similar to data scientists but they are not responsible for creating any sort of algorithm that is used for data discovery and acquisition. Instead of creating their data projects, these professionals often find themselves dealing with particular business tasks by using existing systems, tools, and data sets. However, both the career options share a common objective – to know how to use the information to solve problems and give answers to questions for the benefits of their industry.
What Does a Data Analyst Do?
Like any other profile, the responsibilities and duties of data analysts differ based on the industry. However, the core responsibilities of a professional are interpreting and analyzing data along with the following:
They conduct consumer data analytics and research
They work with the models of customer-centric algorithm and modify them as per the needs of the customers
They extract actionable and useful insights from large databases
They perform ad hoc and recurring quantitative analysis to support everyday decision-making
They support analytics and reporting such as financial reports, KPIs, and creating and improving dashboards
They help data into metrics, visualizations, and goals
They write SQL queries to mine data from the data warehouses
Essential Skills Needed for a Data Analyst
A data analyst hones a wide variety of skills, depending on the projects and work environments. Business and technical skills are needed to become a successful professional. And some essential skills have been listed here:
Database design
Knowledge of various statistical methods
Use of SAS and/or R languages
Machine learning techniques
Data mining and visualization for reporting
Creative thinking
Analytical problem-solving
Understanding of the industry chosen for data research
Median Salary for a Data Analyst
As per the data collected by Payscale.com, the median salary for data analysts is $57,261 per annum. Factors such as education level, certifications, years of relevant experience, and the type of organization are some major factors that affect the salary. After gaining more experience or additional experience, you can move to other job profiles such as data scientists, data engineers, or data architects to earn better.
The list is very diverse and these positions are available in several companies across the industries. This more or less ensures that a candidate will land-up with the right job after completing their education.
Career and Job Outlook for Data Analysts
According to the US Bureau of Labor Statistics, the employment opportunities for these professionals along with computer and information research scientists is expected to grow up to 11% by 2024. These professionals are likely to enjoy exceptional job prospects when more and more companies started reporting difficulties in finding highly skilled professionals.
Educational Requirements for Data Analysts
To get your feet in the door, you will need a bachelor's degree in statistics, mathematics, or economics from an esteemed university or college. You can also opt for a data analysis program to get an entry-level job in the field. You can find some good and prestigious university options in UK, Ireland, Australia, Germany, Canada, New Zealand, Singapore, etc. to pursue your career in  data analytics and to jump-start your career on a successful note.
Interested in this emerging IT field? But you do not know where to start from? Get in touch with AEC and our dedicated professionals will help you find the right university in your dream country. For details, you can give us a call on +91-8448446609 or 011-43334444 or simply write to us at enquiry@aecoverseas.com. We also provide admission application assistance, students visa process, financial aids, etc. to our students.