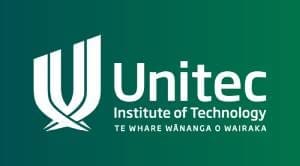 UNITEC INSTITUTE OF TECHNOLOGY

Location
Auckland, New Zealand



An Overview
Quick Facts
Accommodation
Tuition Fees
Ranking
Gallery
Map
An Overview
Unitec is integrated into Te Pūkenga, which serves as New Zealand's national network encompassing polytechnics, industry training organizations, and institutes of technology. Unitec specializes in a wide array of employment-oriented programs and short courses, emphasizing practical skills and career prospects, and conducts its teaching across two campuses situated in Mt. Albert and Waitākere.
The institution's roots trace back to its founding as Carrington Technical Institute in 1976, located on the expansive 55-hectare grounds of the Mt. Albert site, historically known as the site of the Whau Lunatic Asylum, later renamed Carrington Hospital. Notably, the hospital building, Building 1, stands as an impressive brick Italianate-Romanesque structure, once the largest of its kind in New Zealand, constructed in the 1860s. The hospital ceased operations in the early 1990s and is now an integral part of Unitec.
Over the years, the institution underwent name changes, evolving into Carrington Polytechnic in 1987 and eventually adopting the name "Unitec Institute of Technology" in 1994.
Quick Facts
Accommodation
Tuition Fees
Ranking
Gallery
Map
If you are planning to study in New Zealand and targeting this university, you can get in touch with AEC. Give us a call on 080-69029999 or 011-43334444 to get assistance on call. You can also write a query and sent it to us at enquiry@aecoverseas.com.