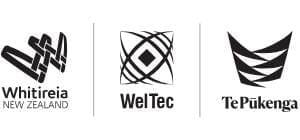 WELLINGTON INSTITUTE OF TECHNOLOGY

Location
Porirua, New Zealand



An Overview
Quick Facts
Accommodation
Tuition Fees
Ranking
Gallery
Map
An Overview
The Wellington Institute of Technology, known as WelTec, is a New Zealand polytechnic located in Petone, Lower Hutt. WelTec was established in 2001 through the merger of the Central Institute of Technology (founded in 1960) and the Hutt Valley Polytechnic (established in 1904). In 2020, WelTec, along with 15 other national polytechnics, became subsidiary institutions of Te Pūkenga – New Zealand Institute of Skills and Technology.
Annually, WelTec provides vocational education to approximately 6100 students. The institution offers a diverse range of over 130 courses encompassing various disciplines, including hospitality, business, information technology, visual arts, counseling, engineering, construction, and creativity. WelTec's commitment to vocational education makes it a valuable resource for students pursuing a wide array of career paths.
Quick Facts
Accommodation
Tuition Fees
Ranking
Gallery
Map
If you are planning to study in New Zealand and targeting this university, you can get in touch with AEC. Give us a call on 080-69029999 or 011-43334444 to get assistance on call. You can also write a query and sent it to us at enquiry@aecoverseas.com.