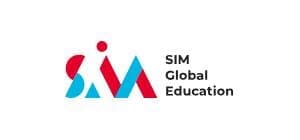 SINGAPORE INSTITUTE OF MANAGEMENT



Total Students
Over 16,000 students

An Overview
Quick Facts
Rankings (2023)
Cost
Gallery
Map
An Overview
The Singapore Institute of Management (SIM) is a private tertiary education and professional training provider in Singapore. It was established by the Economic Development Board on 28 November 1964. SIM is registered under the Committee for Private Education (CPE).
SIM offers diploma, undergraduate (transnational education), postgraduate programmes (transnational education) and executive education courses. The SIM Group provides its core services through two educational brands: SIM Global Education and SIM Academy. From 2005 to 2017, SIM Group established and managed SIM University (UniSIM).
Quick Facts
Rankings (2023)
Cost
Gallery
Map
If you are planning to study in Singapore and targeting this university, you can get in touch with AEC. Give us a call on 080-69029999 or 011-43334444 to get assistance on call. You can also write a query and sent it to us at enquiry@aecoverseas.com.