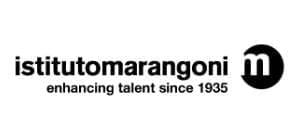 ISTITUTO MARANGONI LONDON

London, England
Particular: Details
Location: Spitalfields, London
Established: 2003
Total Students: 2200
Percentage of International Students: 79.3%
The Istituto Marangoniis a private Italian school of fashion and design. It is based in Milan, in Lombardy in northern Italy, and has branches in Florence, London and Paris, Shanghai and Shenzhen in China, Mumbai in India, and Miami in the United States.
A London branch was opened in a former textile factory at 30 Fashion Street, Spitalfields, in 2003, and a Paris branch opened in 2006. A branch in Via de' Tornabuoniin central Florence opened in 2016. In China, branches were opened in Shanghai in 2013, and in Shenzhen in 2016. The Group opened its first school in India, in Mumbai, in July 2017.
Istituto Marangoni has never stopped believing in the value of training, constantly updating its programmes to ensure they are in line with Italian and international market needs. In the past few years, Istituto Marangoni has opened four new schools: London in 2003, Paris in 2006, Shanghai in 2013, and Milano Design in 2014. Istituto Marangoni now opened the new School of Fashion, Art & Design in Florence on September 2016 and recently in Shenzhen (2016), Mumbai (2017) and Miami (2018), the international capitals of fashion, design and luxury.
The teaching spaces of Istituto Marangoni have tested the talents of four generations of professionals, hailing from 106 different countries and representing the heritage of our school. Today Istituto Marangoni continues to successfully 'teach fashion', as its founder wished. It also teaches design, which has many contact points and overlaps with the world of fashion: colour, materials and creativity.
With a wide range of course possibilities, preparatory, three-year undergraduate and master's courses, Istituto Marangoni has always maintained the goal of training the professionals of tomorrow in key sectors, such as design, communication and managerial coordination.
The essence of fashion and design: this is what is taught at Istituto Marangoni. Professionals who are passionate about their work and willing to share their expertise teach the young talent who, once graduated, will reach the highest professional levels. 
Through a complete course, where theory is taught alongside practice, students learn that creativity is a gift to be nurtured, nourished and stimulated continuously, with passion and dedication. It is the same passion for the world of fashion and design with which our teachers teach.
Office for Students
The Office for Students (OfS) is the new independent regulator for higher education in England. Istituto Marangoni is registered with the OfS. 
As an institution, we are fully committed to the published strategy and aims of the OfS.
-In preparing this statement, the London School recognises its duty under the Equality Act 2010. The School has reviewed all qualitative and quantitative information relating to the context, characteristics and needs of our students to inform our commitment. The School recognises that institutional HESA/ TEF metrics/ DLHE data is not yet statistically significant (in relation to UK domicile) to fully inform institutional benchmarking. The School hosts UK, European and International students, with the majority of students from an international or european domicile (students represent a balanced proportion from regions of varied national index of deprivation). Our students are also predominately under 21 years old, white, female and predominately do not declare any disability.
There are a wide range of options, for different budgets, located in the Shoreditch district of London, as well as further afield; well connected with Tube, Bus, Rail and Taxi services in abundance.
Within walking distance of the London School there are a number of providers who offer accommodation for students only. Alternatively, there are privately rented options, as well as short-stay accommodation for those arriving in to the UK for the first time.
The cost of accommodation varies depending on the type of accommodation, with private studio options (with en-suite bathroom and person kitchenette facilities) tending to be more expensive than accommodation shared with other students. We always suggest to check what is included in the rent, as the cost of privately rented accommodation might not include household bills for heating, lighting, water and council tax.
When looking for accommodation, it is also important to make sure there is at least one smoke alarm on every level of the building.
https://www.istitutomarangoni.com/en/campus/london/accommodation/
'Istituto Marangoni Fashion and Design School is located in Shoreditch, London's coolest area for art and creativity. Located at, Spitalfields, London E1 6PX, United Kingdom
If you are planning to study abroad in the UK and targeting this university, you can get in touch with AEC. Give us a call on +91-8448446609 or 011-43334444 to get assistance on call. You can also write a query and sent it to us at enquiry@aecoverseas.com