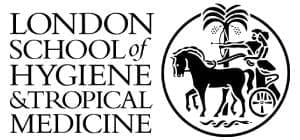 LONDON SCHOOL OF HYGIENE AND TROPICAL MEDICINE

London, England
Particular: Details
Location: Bloomsbury, Camden
Established: 1899
Total Students: 1,282
Percentage of International Students: 12%
The School is currently home to the following research centres:
Antimicrobial Resistance Centre
Centre for Global Chronic Conditions
Centre for Global Mental Health
Maternal Adolescent Reproductive & Child Health (MARCH)
Malaria Centre
Centre for Evaluation
Centre for Statistical Methodology
TB Centre
Health in Humanitarian Crises Centre
The Applied Genomics Centre
Centre for the Mathematical Modelling of Infectious Diseases
Centre for History in Public Health
The Vaccine Centre
Centre on Climate Change and Planetary Health
Careers
Chaplaincy
Well Being
Health
Financial Aid
Accommodation
Registry services
Disability Support
The London School of Hygiene & Tropical Medicine (LSHTM) is a public research university on Keppel Street, Bloomsbury, Camden, and a constituent college of the University of London.
LSHTM has an allocation of 45 rooms in the following halls:
College Hall
International Hall
Lillian Penson Hall
The Garden Halls
Abraham Manie Adelstein
Tedros Adhanom, Director-General of the World Health Organisation
Dlawer Ala'Aldeen
Pedro L. Alonso
Anne Alvik
John Ashton
Sir Bhagvat Singh Ruler of Gondal India
Nils Bejerot
Gilbert Bukenya
Colin Butler
Sarah Cleaveland[1]
Matilda J. Clerk
Archie Cochrane
Sarah Darby
Helen Epstein
Carissa F. Etienne
John Frank
Brendon Gooneratne
Habibollah Hedayat
Janet Hemingway, parasitologist, Professor of Insect Molecular Biology and Director of the Liverpool School of Tropical Medicine
David L. Heymann
Robert Holdstock
Harry Hoogstraal
Kay-Tee Khaw, Professor of Clinical Gerontology at the University of Cambridge
Honoria Somerville Keer
Vanessa Kerry
Ariel King
Philip J. Landrigan
James Lovelock
Robert W. McCollum
Carlos Monge Medrano
Donald Millar
Eduardo Missoni
Jim van Os
Muhammad Ali Pate
Elizabeth Pisani
Samantha Nutt
Max Price
Nesta Rugumayo
Eli Schwartz
Fernando Simón
Sivalingam
Ahmad Teebi (DHCG 1983)
Max Theiler
Nahid Toubia
Diana Walford
Kenneth S. Warren
Simon Wessely
Franklin White
If you are planning to study abroad in the UK and targeting this university, you can get in touch with AEC. Give us a call on +91-8448446609 or 011-43334444 to get assistance on call. You can also write a query and sent it to us at enquiry@aecoverseas.com.