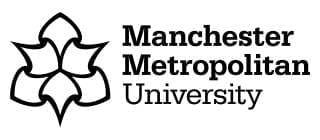 MANCHESTER METROPOLITAN UNIVERSITY

Manchester, England
Particular: Details
Location: Manchester, England
Established: 1824
Total Students: 33,050
Percentage of International Students: 4%
The University has 6 faculties, 12 research centres and a range of departments, schools and professional support services that support the work of the University.
It is also home to the Manchester School of Art, the Manchester School of Theatre, as well as the Manchester School of Architecture (MSA) administered in collaboration with the University of Manchester.
The university traces its origins to the Manchester Mechanics Institute and the Manchester School of Design, which formed Manchester Polytechnic in 1970. Manchester Polytechnic then gained university status under the government's Further and Higher Education Act, becoming the Manchester Metropolitan University in 1992. Today, it is headquartered in the city of Manchester.
Manchester Metropolitan University is an accredited member of the Association of MBAs, and member of the University Alliance, the Association of Commonwealth Universities, the North West Universities Association, and Association to Advance Collegiate Schools of Business and the European University Association.
The students' union has buildings on both campuses. The students' union exists to represent all members at the Manchester Metropolitan University and students on accredited external courses. The Union is led by the Union Officers Group formed of five students and recent graduates of the university, elected by the students to lead the Union on their behalf. A shop catering to university students has also been set up inside the Students' Union. The students' union moved in January 2015 to a new purpose-built building on Higher Cambridge Street, next to Cambridge and Cavendish Halls of Residence.
The Manchester Metropolitan University ('the University') is the Data Controller in respect of the personal data you provide as part of your accommodation application and on-going student accommodation management. The University is registered as a Data Controller with the Information Commissioner's Office (ICO). They  manage personal data in accordance with the General Data Protection Regulation (GDPR) and the University's Data Protection Policy.
The University offers an extensive range of comfortable and exciting accommodation options to students coming from different countries. Right from single en-suite rooms and studio rooms to townhouses and retro towers, they have options to suit all budgets. When it comes to on-campus options, all single study rooms are well-equipped with the necessary amenities like bed, mattress, wardrobe, kitchen space, utilities, internet, phone, and TV connection, parking, laundry, insurance, and medical health centre.
In 2011, the university announced a £350 million investment programme for the largest physical change to its estate since its foundation. The Elizabeth Gaskell, Hollings and Didsbury campuses were closed in 2014, with faculties being relocated to campuses at All Saints and Birley. The Crewe campus closed in summer 2019, a decision taken following a review conducted by financial advisory firm Deloitte. The university cited a poor intake in students as a main reason for closure.
Bartosz Beda – contemporary artist
Bethany Black – comedian
Lord Bradley – life peer and former Member of Parliament
Eleanor Burnham – Welsh politician and former Welsh Assembly Member
John Bishop – comedian
Sarah Burton – fashion designer, creative director of Alexander McQueen
Ian Clark – film director and screenwriter
Brendan Coogan – presenter
Steve Coogan – actor and comedian
James Corner – landscape architect
Brian Cosgrove – animator, producer, director
Tony Cunningham – Member of Parliament
Daley – singer-songwriter[46]
DJ Semtex – BBC Radio 1Xtra DJ
Nicholas Drew – strategist and business alumnus
Jenny Eclair – comedian
If you are planning to study abroad in the UK and targeting this university, you can get in touch with AEC. Give us a call on +91-8448446609 or 011-43334444 to get assistance on call. You can also write a query and sent it to us at enquiry@aecoverseas.com