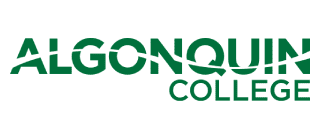 ALGONQUIN COLLEGE

Pembroke, Ontario, Canada
Particular: Details
Location: Ottawa, Ontario, Canada
Established: 1967
Total Students: 19,000
Percentage of International Students: 26%
The college offers bachelor's degrees, diplomas, and college certificates in a range of disciplines and specialties.
 It has been ranked among the Top 50 Research Colleges in Canada and has been recognized as one of Canada's top innovation leaders.
 The enabling legislation is the Ministry of Training, Colleges and Universities Act. It is a member of Polytechnics Canada.
Algonquin offers the following bachelor's degree programs:
Bachelor of Interior Design (Honours);
Bachelor of Commerce (E-Supply Chain Management) (Honours);
Bachelor of Hospitality and Tourism Management (Honours);
Bachelor of Public Safety (Honours);
Bachelor of Information Technology – Network Technology
Bachelor of Science in Nursing
Bachelor of Early Learning and Community Development (Honours); and
Bachelor of Building Science (Honours).
Counselling Services 
Health Services 
Peer Tutoring
Workshops
EAP Support
Essential Study Skills
Library
Immigration, Refugees and Citizenship Canada (IRCC)
US Visa
Express Entry
Ontario Immigrant Nominee Program (OINP)
Active Study Skills
Exam Preparation
Note-taking (In-class)
Note-taking (in textbook)
Time Management
Plagiarism & Academic Integrity
Since last year, Algonquin College has moved up seven spots and is now ranked #24 among all Canadian research colleges in terms of research dollars! With a 26.5% increase in research funding, the College continues to rank strongly in terms of number of partnerships and projects – taking #3 and #2 nationally.
In August 2003, the Woodroffe Campus Residence Complex opened, providing housing for 1,050 students. There is also an abundance of off-campus housing in the area. Most students commute from throughout the National Capital Region by Ottawa's city transit, OC Transpo or by car. Full-time students have a transit pass included in their tuition fees to facilitate off-campus living and reduce the demand for parking on campus.
The school's residence is located just a short walk away from Baseline Station where students can take route 95 or route 94 to take them to the downtown core. There is also a clustering of apartment buildings and rental townhouses near the College called Deerfield where many second year students live.
The Pembroke Campus has a housing registry.
Algonquin College has four international campuses through their international offshore partnerships:
Manav Rachna International University (MRIU) – Faridabad, India
Algonquin College (Orient Education Services Co) – Al-Naseem, Jahra, Kuwait
Hotelski Educativni Centar (HEC) in Montenegro
Jiangsu Maritime Institute (JMI) in Nanjing, China
Abdiweli Sheikh Ahmed, Prime Minister of Somalia
Jason Blaine, Country music star
Jamie Fine, Singer (Elijah Woods x Jamie Fine)
Jon Cassar, Emmy-winning producer and director of the TV series 24
Zdeno Chára, Boston Bruins captain
Frank Cole, documentary filmmaker
James Cybulski, TSN reporter
Janice Dean, Fox News weather specialist
Ben Delaney, sledge hockey player
Jon Dore, comedian
Tom Green, comedian
Ricardo Larrivée, television host and food writer
Chris Lovasz, internet personality and member of The Yogscast
Massari, Canadian singer
Neil Macdonald, CBC Washington Bureau Chief
Norm Macdonald, Comedian
Ian Millar, Olympic medal-winning equestrian
Larry O'Brien, former Mayor of Ottawa and technology entrepreneur
Dan O'Toole, SportsCentre anchor, former Fox Sports Live anchor
Anthony Rota, Member of Parliament for Nipissing—Timiskaming
Graham Sucha, Member of the Alberta Legislative Assembly, Calgary Shaw
Tim Tierney, City of Ottawa Councillor, Beacon Hill-Cyrville
If you are planning to study abroad in Canada and targeting this university, you can get in touch with AEC. Give us a call on +91-8448446609 or 011-43334444 to get assistance on call. You can also write a query and sent it to us at enquiry@aecoverseas.com