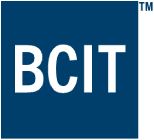 BRITISH COLUMBIA INSTITUTE OF TECHNOLOGY

Burnaby, Canada
Particular: Details
Location: Burnaby, Canada
Established: 1964
Total Students: 2,400
Percentage of International Students: 7%
UBC and BCIT jointly support combined program in Biochemistry and Forensic Science.
Curriculum for part-time courses on Virtual Reality and Augmented Reality, made in collaboration with Microsoft.
Features – Robotics Lab, Centre for Applied Research and Innovation, Centre for Architectural Ecology, Interactive Fire Simulation Theatre and a fully operational pulp mill.
Annual technology conference-'BCTECH Summit': largest in Western Canada.
96% graduates successfully placed in relevant industries.
BCIT Centre for Applied Research working on high tech cannabis research.
BCIT Forensic DNA Lab is the most advanced in the country.
"Digital Technology Supercluster" – a business initiative backed by BCIT, receives government funding.
Most of the Apprenticeship Training Programs in the province are provided by BCIT.
Over 360 full time and part time courses in 6 schools of study –

School of Business
School of Computing and Academic Studies
School of Construction and the Environment
School of Energy
School of Health Sciences
School of Transportation

Offers research opportunities.
For International Candidates: English as a Second Language (ESL) course
Offers Distance and Online Learning and Co-operative Education.
Offers the opportunity to future students to become "Student for a day" and attend a class in the course of their choice.
Faith
Medical and counselling support
Student housing
Disability
JP/Commissioner for Declarations service
Counseling
Students seeking admission to the University College of the North, Canada are eligible to get financial aid in the form of student loans, fee concession and scholarships, incentives and grants. The university college offers a large number of scholarships to students.
There are 5 campuses and various satellite campuses in British Columbia.
Burnaby Campus
Primary campus
Location: Trans-Canada Highway at the corner of Willingdon Avenue and Canada Way.
Housing facilities- available
Downtown Campus
Location- middle of Vancouver, close to Granville Skytrain Station
Marine Campus
Location- North Vancouver, close to Lonsdale Quay and Seabus Terminal
Western Canada's only Marine Engine Room Simulator
Aerospace Campus
Location- Richmond
Close to South Terminal for Vancouver International Airport.
300,000 ft campus- fleet of 20 aircraft with airport control tower simulation technology and a Boeing 737
Annacis Island Campus
Location- Delta
Offers motive power programs
Two types of housing– On Campus and Off Campus.
Available for full time and part-time students.
Home stay for International students.
On Campus
Burnaby Campus- Maquinna Residence
Accommodation: 333 students
Location: Near sports field and recreational centre
Seven houses with four suites- shared by 12 residents
Each suite- two floors, fully furnished rooms, two kitchens
Prepare your own meals
One residence advisor
Accessible suites for students with disabilities
Off-Campus
Collaboration with My Ideal Home Network and Rent Hello to arrange for Off-Campus housing for the students.
Shingwauk Hall
Shingwauk Hall is currently used to house various classrooms, as well as administrative and faculty offices. It is connected on the 1st, 2nd and 3rd levels by links to the newer East, West and North-West wings that house further classrooms, research space and offices. The second floor of Shingwauk Hall (SH200's) houses various student services, including Co-Op and Career Services, the Learning Center, Student Advisors and the ESL Program.
Essar Convergence Centre
In 2009 Algoma received more than $16 million to build a biosciences and technology convergence centre. Ground was broken for the new building in September 2009. Along with state-of-the-art classroom and laboratory space for students and professors, the building is home to various research institutes, including the Health Informatics Research Institute, the Invasive Species Research Institute, the Sault Ste. Marie Innovation Centre and Algoma Games for Health. The building opened its doors to students in September 2011, and was officially named the Essar Convergence Centre in a ceremony including David Johnston, Governor General of Canada, in August, 2012.
Webometrics University Rankings- 65 (Canada)
Webometrics University Rankings- 781 (continental)
Webometrics University Rankings- 3388 (global)
If you are planning to study abroad in Canada and targeting this university, you can get in touch with AEC. Give us a call on +91-8448446609 or 011-43334444 to get assistance on call. You can also write a query and sent it to us at enquiry@aecoverseas.com.