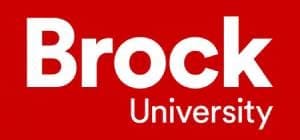 BROCK UNIVERSITY

St. Catharines, Canada
Particular: Details
Location: Nova Scotia, Canada
Established: 1818
Total Students: 19,223
Percentage of International Students: 25%
Brock Career Services offer online and offline support through its Career Resource Center and various programs. Some notable programs such as Mentorship Plus connect students to senior students, as well as connecting senior students to professionals working within their fields of study.
Non-academic community engagement is highly encouraged at Brock with 65,000+ volunteer hours on average per year clocked by Brock students. Any Brock student can start a club of their own. The university's clubs are identified by three major categories: (A) Cultural, Religious & International Clubs; (B) Social, Recreation & Activist Clubs; and (C) Faculty & Departmental Clubs. There are other events such as parades and cancer runs.
Brock University's Skybar Lounge, run by the Brock University Students' Union in the Student-Alumni Centre, hosts parties and social events for nearly every occasion on campus. Some notable year round events include Frosh Week, Homecoming, O-Week and President's Ball.
The Government of Canada sponsors an Aboriginal Bursaries Search Tool that lists over 680 scholarships, bursaries, and other incentives offered by governments, universities, and industry to support Aboriginal post-secondary participation. Brock University scholarships for Aboriginal, First Nations and Métis students include: Enbridge Aboriginal Bursary; Over 150 Brock University Donor Awards are available with a combined total of over $500,000.
Brock's undergraduate and graduate degree programs are administered by seven faculties.
Faculty of Applied Health Sciences
Brock University's Faculty of Applied Health Sciences contains five academic departments: Department of Health Sciences, Department of Kinesiology, Department of Nursing, Department of Recreation & Leisure Studies, and Department of Sport Management. The faculty offers 11 undergraduate programs, seven master's degrees, and three doctoral fields of study.
Goodman School of Business
The Goodman School of Business (formerly the Brock University Faculty of Business) is one of only five per cent (5%) of business schools worldwide to attain accreditation by the AACSB. Goodman also has a Beta Gamma Sigma chapter.
Brock University's Faculty of Education offers programs in the following areas:
Concurrent Teacher Education
Consecutive Teacher Education
Graduate and Undergraduate education
Bachelor of Education in Adult Education undergraduate degree and certificate program
Master of Education, including an International Student Program
In service
The Department of Continuing Teacher Education offers Additional Qualification courses for Teachers
Faculty of Humanities
Brock University's Faculty of Humanities is composed of nine Departments and six Centres. This is the second largest faculty at Brock and encompasses twenty percent (20%) of the student population.
Brock University's Faculty of Mathematics and Science offers degree programs in the follow areas:
Biochemistry
Biological Sciences
Biophysics
Biotechnology
Chemistry
Computer Science
Earth Sciences
Mathematics
Neuroscience
Physics
Faculty of Graduate Studies
The Faculty of Graduate Studies offers 49 graduate programs, including nine PhD programs.
Parking Services
Campus Tours Office
Recruitment and Liaison Services
Student Health Services
Student accounts
Student success centre
Computing Help Desk
Counseling
Chaplaincy
The university ranks 1093 in the world and holds 29 as national rank.
Brock's St. Catharines campus is home to 2,500 students in seven separate residences. The majority are first-year students, although there is a sizable population of upper-year students who live in residence. Traditional-style residences are serviced by Sodexo food services, who operate the DeCew and Lowenberger Dining Halls, and are also responsible for other miscellaneous residence tasks.
| | | |
| --- | --- | --- |
| DeCew is the oldest of the Residences; it was built in 1969 and designed by architect John Andrews in association with St. Catharines architects Salter Fleming Secord. DeCew contains 411 beds in a traditional residence style building. DeCew is undergoing a major multi-phase renovation beginning in Spring 2019. | Gordon and Betty Vallee Residence, commonly referred to simply as Vallee, is a semi-suite residence built in 1995. All of the rooms are single rooms with a washroom shared between two students. | Quarry View Residence opened in the fall of 2003. It contains 250 single-room beds and 40 double room beds divided into three- or four-person units. Quarry View is a non-traditional residence where students have a common living area and full-size kitchen. |
| Arnie Lowenberger Residence a semi-suite style residence similar to Vallee and Earp residences, however a double room and a single room share an adjoining bathroom. The residence is named for Dr. Arnie Lowenberger, Athletic Director and Dean of Physical Education. He was also the first Director of Residences at Brock University. | Village Residence contains 888 beds. It was originally opened in 1989 and expanded in 1993, 1998, and 2002. It is a non-traditional style residence (five students in three single rooms and one double room share a common living space and kitchen). | Alan Earp Residence was officially opened in 2001, and is home to 255 students. The building was designed by Moriyama and Teshima Architects. The building is very similar to Vallee Residence, in that all of its rooms are single rooms with a washroom shared between two students. |
Kyle Rae
Malcolm Allen
Jared Pelletier
Rick Campanelli
Matthew Santoro
Kyle Dubas
Mrc Jorda006E
If you are planning to study abroad in Canada and targeting this university, you can get in touch with AEC. Give us a call on +91-8448446609 or 011-43334444 to get assistance on call. You can also write a query and sent it to us at enquiry@aecoverseas.com.