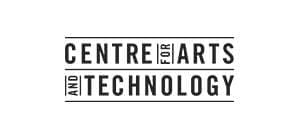 CENTRE FOR ARTS AND TECHNOLOGY

Kelowna, Canada
Particular: Details
Location: Kelowna, Canada
Centre for Arts and Technology offers 20 digitally enhanced creative programs. Here are some interesting features-
All the diploma and certificate programs are fully accredited.
All programs are industry efficient and delivered by professional instructors.
All programs guarantee employment success, whether it's the 6 months one or the 24 months one.
The Institute has partnered with the BCIT to provide Pathway Programs, where students can proceed to do enhance their degree with the partner institution.
The Centre for Arts and Technology (C.A.T.) is a private digital art school located in Kelowna, Canada. It is part of the Private Training Institutions situated in British Columbia. It's well known for its excellent employment rates after graduation. It has secured the British Columbia Education Quality Assurance (EQA).
College was built 30 years ago and is now boasts itself as one of Canada's best digital art colleges. It offers full-time and part-time diploma and courses in audio-visual arts such as filmmaking, photography, graphic design, music recording and vet hospital assistance ranging from a span of 6 months to 24 months.
The Centre for Arts and Technology has its campuses in Kelowna and Surrey. The old Kelowna campus is located in the Landmark Center, which is apparently a 'business and technology hub'. The latest Surrey campus is built in the progressing city of Surrey, in British Columbia. Here is a quantitative overview.
Number of campuses- 2
Name of campuses- Kelowna Campus and Surrey Campus.
For accommodation, students can contact the respective proprietor, who advertises the spaces available within the deadlines, decided by the innkeepers.
The Centre for Arts and Technology has a creative bunch of alumni. Here's a list of a few achievers
Jeremy Race, Network Administrator Specialist
Laura Norup-Boyer, Founder at Black Bean House
Kaleb Adams, Musician
Kyle Sanguin, Photographer
If you are planning to study abroad in Canada and targeting this university, you can get in touch with AEC. Give us a call on +91-8448446609 or 011-43334444 to get assistance on call. You can also write a query and sent it to us at enquiry@aecoverseas.com.