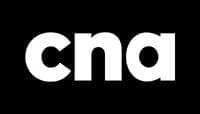 COLLEGE OF NORTH ATLANTIC

Stephenville, Canada
Particular: Details
Location: Atlantic Canada
Established: 1997
Total Students: 9,526
Percentage of International Students: 19%
14 ongoing research projects
funding of CAD 50K to 80K is allocated for in-house research activities
85.1% of graduates satisfied with the overall quality of training
Over 100 full-time programs
300 part-time courses
Credentials available:
Advanced diploma
Certificate
Certificate/Diploma
Diploma
Post diploma
Fields:
Academics
Applied Arts
Business Studies
Engineering Technology
Health Sciences
Industrial Trades
Information Technology
Natural Resources
Tourism
17 campuses in Newfoundland and Labrador Several partner universities in China, and a technical education college in the State of Qatar
17 campuses locate at:
Baie Verte
Bay St. George
Bonavista
Burin
Carbonear
Clarenville
Corner Brook
Gander
Grand Falls-Windsor
Happy Valley-Goose Bay
Labrador West
Placentia
Port aux Basques
Prince Philip Drive
Ridge Road
Seal Cove
St. Anthony
On-campus housing
Accommodation at
Bay St. George Campus
Burin Campus
Happy Valley-Goose Bay Campus
Single and double rooms along with meal packages
Apply to the Residence Office of the respective campuses
Off-Campus Housing
Lists of the boarding accommodations available maintained by Student Services Office at each campus
Students of St. John's campus can stay at Memorial University residence
Students of Corner Brook campus can stay at Grenfell residence
Webometrics University ranking 2018 (national): 143rd in Canada
Webometrics University ranking 2018 (continental): 2214th in the continent
Webometrics University ranking 2018 (international): 8797th in the world
All the alumni of the College of North Atlantic are provided with the following services and benefits:
Access to the discounted products and services like:
Theatre
Hotels
Movies
Shopping
Travel and much more
High-quality framing
Alumni Locator Service
Free lifetime access to the library
Assistance in planning a class reunion
Gym rental discount and access at Prince Philip Drive Campus
TD Insurance
CAA Discounts
SoftMoc Discount
If you are planning to study abroad in Canada and targeting this university, you can get in touch with AEC. Give us a call on +91-8448446609 or 011-43334444 to get assistance on call. You can also write a query and sent it to us at enquiry@aecoverseas.com.