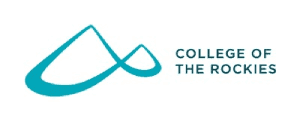 COLLEGE OF THE ROCKIES

Cranbrook, Canada
Particular: Details
Location: British Columbia, Canada
Established: 1975
Total Students: 2,500
Percentage of International Students: 9%
Possesses the British Columbia Education Quality Assurance Designation
Has been granted LEED® Canada Certification for the Kootenay Centre South Expansion project
Offers internship opportunities and has a funding of up to $10,000 CAD in student research internship
Supports the college faculty in pursuing academic innovation and applied research through the Inspire Centre
Has a $133.8 million CAD yearly socioeconomic impact on the area according to the report of CCbenefits Inc.
On the International Student Barometer surveys held in 2013 and 2014, College of the Rockies ranked 1st in Canada and 1st in the world in overall international student satisfaction
The College of the Rockies offers online, onsite, and blended (a mix of online and onsite) courses
The types of programs offered by the College of the Rockies are:
Diploma – 21 programs
Certificate – 39 programs
Associate Degree – 6 programs
Apprenticeship – 8 programs
Foundation – 8 programs
The divisions of studies at the institute are:
University Studies
Business
Health
Fire Services Training
Global Studies
Kinesiology
Office Administration
Information Technology
Child, Youth and Family Studies
Trades and Adult Upgrading
Recreation
Tourism
Computer Science
Student success
Accessibility
Health and wellness
Academic advisors
Medical and mental support
Career advice
Financial aid
Indigenous services
Housing facility is available for students at Prucell House Residence. It has 16 living units with a total capacity of 96.  Every students gets a private bedroom at the on campus residence.
Besides on campus residence, students have the following options for accommodations:
Homestay: The international students can stay at the homes of Canadian families and the housing facilities are thoroughly checked by the representatives of the college authority.  
Off-campus residence: The off-campus residential facilities are available in the locality and the students have to make the research on their own.
The main campus is located in the city of Cranbrook in the province of British Columbia. The college also has its regional campuses in Creston, Fernie, Golden, Invermere, and Kimberley.
Each of the campuses has some Signature Programs of their own, such as-
Campus

Signature Programs

Creston Campus

Activity Assistant

Health Care Assistant

Fernie Campus

Mountain Adventure Skills Training(MAST)

Rocky Mountain Educational Adventures

Haul Truck Operator Program

Golden Campus

Adventure Tourism Business Operations

Health Care Assistant

Education and Skills for Employment

Invermere Campus

Hospitality Management Diploma

Health Care Assistant

Kimberley Campus

Birth Doula Studies

Intro to Timber Framing

Special Event Planning

Teaching English to Speakers of Other Languages (TESOL)

Fire Services Training

Mountain Hospitality Program
University ranking 2018 (national): ranked 128th in Canada by webometrics
University ranking 2018 (continental): ranked 2061st in the continent by webometrics
University ranking 2018 (international): ranked 8196 in the world by webometrics
If you are planning to study abroad in Canada and targeting this university, you can get in touch with AEC. Give us a call on +91-8448446609 or 011-43334444 to get assistance on call. You can also write a query and sent it to us at enquiry@aecoverseas.com.