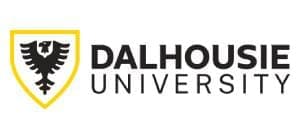 DALHOUSIE UNIVERSITY

Nova Scotia, Canada
Particular: Details
Location: Nova Scotia, Canada
Established: 1818
Total Students: 19,223
Percentage of International Students: 25%
The student body of Dalhousie is currently represented by two student unions; the Dalhousie Student Union, which represents the general student population, and the Dalhousie Association for Graduate Students, which represents the interests of graduate students specifically. Dalhousie Student Union began as the Dalhousie Student Government in 1863, and was renamed the University Student Council before taking its present name
In addition to the efforts made by the Dalhousie Student Union (DSU) Council, Dalhousie students have created and participated in over 320 clubs/societies.
Dalhousie's sports teams are called the Tigers. The Tigers varsity teams participate in the Atlantic University Sport (AUS) of the Canadian Interuniversity Sport (CIS). There are teams for basketball, hockey, soccer, swimming, track and field, cross country running, and volleyball.
Dalhousie University is a member of the U15, a group that represents 15 Canadian research universities.
Dalhousie is a publicly funded research university, and a member of the Association of Universities and Colleges of Canada, as well as the U15, a group of Canadian research-intensive universities. As of 2011, there were 18,220 students enrolled at the university and 3,700 courses in over 190-degree programs. Dalhousie offers more than 3,700 courses and 190-degree programs in twelve undergraduate, graduate, and professional faculties. The requirements for admission differ between students from Nova Scotia, students from other provinces in Canada, and international students due to lack of uniformity in marking schemes. The requirements for admission also differ depending on the program. In 2011, the secondary school average for incoming first-year undergraduate students was 85 percent.
Canadian students may apply for financial aid such as the Nova Scotia Student Assistance Program and Canada Student Loans and Grants through the federal and provincial governments. Financial aid may also be provided in the form of loans, grants, bursaries, scholarships, fellowships, debt reduction, interest relief, and work programs
Get academic advice
Improve your papers
Apply for academic accommodations
Use our libraries
Academic issues & appeals
Drop-in career advising
Find a job
Leadership & volunteer programs
Career Counselling (Halifax)
 Black student advising
Indigenous student advising
LGBTQ2SIA+ support
Spiritual connections
Arts & entertainment
Athletics & recreation – Halifax
Athletics & recreation – Truro
Clubs & societies
Night-time events (Dal After Dark)
Volunteering
The university has ten student residences throughout its Halifax campuses: Gerard Hall, Howe Hall, LeMarchant Place, Mini Rez, O'Brien Hall, Residence Houses, Risley Hall, Shirreff Hall, Glengary Apartments, and Graduate House. The largest, Howe Hall in Studley Campus, houses 716 students during the academic year. Howe Hall's most recent addition to the residence is called Fountain. It is the only residence in Howe Hall to have a sink in every room.[41] The university also operates three residences in its Agricultural Campus: Chapman House, Fraser House, and Truman House. The largest residence in the Agricultural Campus is Chapman House, housing 125 students during the academic year. The residences are represented by a Residence Council responsible for resident concerns, providing entertainment services, organizing events, and upholding rules and regulations.
The Student Union Building serves as the main student activity centre. Completed in 1968, it is located in the Studley Campus. The Student Union building hosts a number of student societies and organization offices, most notably the Dalhousie Student Union. The building houses five restaurants, both independently owned and international franchises such as Tim Hortons.
Dalhousie has three campuses within the Halifax Peninsula and a fourth, the Agricultural Campus, in Bible Hill, Nova Scotia.
Studley Campus in Halifax serves as the primary campus; it houses the majority of the university's academic buildings such as faculties, athletic facilities, and the university's Student Union Building. The campus is largely surrounded by residential neighbourhoods.
Robie Street divides it from the adjacent Carleton Campus, which houses the faculties of dentistry, medicine, and other health profession departments. The campus is adjacent to two large teaching hospitals affiliated with the school: the IWK Health Centre and the Queen Elizabeth II Health Sciences Centre.
Sexton Campus in Downtown Halifax hosts the engineering, architecture and planning faculties. Sexton Campus served as the campus of the Technical University of Nova Scotia prior to amalgamation. The Agricultural Campus in Bible Hill, a suburban community of Truro, served as the campus for the Nova Scotia Agricultural College prior to its merger with Dalhousie in 2011. The university presently operates the largest academic library system in Atlantic Canada, and hosts the headquarters for the Ocean Tracking Network.
The buildings at Dalhousie vary in age from Hart House, which was completed in 1864, to the Collaborative Health Education Building, completed in 2015. The original building of Dalhousie University was completed in 1824 on Halifax's Grand Parade. It was demolished in 1885 when the university outgrew the premises, and the City of Halifax sought possession of the entire Grand Parade. Halifax City Hall presently occupies the site of the original Dalhousie College.
Dalhousie has also educated Nobel laureates. Astrophysicist and Dalhousie alumni Arthur B. McDonald (BSc 1964, MSc 1965) received the 2015 Nobel Prize in Physics for identifying neutrino change identities and mass. McDonald was also previously awarded the Herzberg Prize and the Benjamin Franklin Prize in physics. Other notable graduates of Dalhousie includes Donald O. Hebb; Kathryn D. Sullivan, the first American woman to walk in space and Jeff Dahn, one of the world's foremost researchers in lithium battery chemistry and aging.
Notable politicians who have attended Dalhousie include three Prime Ministers of Canada, R. B. Bennett, Joe Clark, and Brian Mulrone.  Eight graduates have served as Lieutenant Governors: John Crosbie, Myra Freeman, Clarence Gosse, John Keiller MacKay, Henry Poole MacKeen, John Robert Nicholson, Fabian O'Dea, and Albert Walsh. Twelve graduates have served as provincial premiers: Allan Blakeney, John Buchanan, Alex Campbell, Amor De Cosmos, Darrell Dexter,Joe Ghiz, John Hamm, Angus Lewis Macdonald, Russell MacLellan, Gerald Regan, Robert Stanfield, Clyde Wells, and Danny Williams. The first woman appointed to the Supreme Court of Canada, Bertha Wilson, was a graduate from Dalhousie Law School.
Other notable alumni from the Dalhousie include Lucy Maud Montgomery, an author that wrote a series of novels, including Anne of Green Gables. Prominent business leaders who studied at Dalhousie include Jamie Baillie, former CEO of Credit Union Atlantic, Graham Day, former CEO of British Shipbuilders, Sean Durfy, former CEO of WestJet, and Charles Peter McColough, former president and CEO of Xerox.
If you are planning to study abroad in Canada and targeting this university, you can get in touch with AEC. Give us a call on +91-8448446609 or 011-43334444 to get assistance on call. You can also write a query and sent it to us at enquiry@aecoverseas.com.