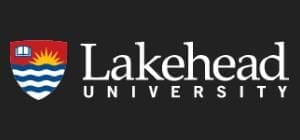 LAKEHEAD UNIVERSITY

Thunder Bay, Canada
Particular: Details
Location: Orillia, Canada
Established: 1962
Total Students: 7,848
Percentage of International Students: 12%
The setting is small semi-urban: the downtown Thunder Bay campus serves over 8,000 students, while the Orillia campus houses over 1,400 students.
Lakehead University campus is not a big-city campus — it is closer to the next American big city than it is to a Canadian city.
Lakehead is a comprehensive University with a reputation for innovative programs and cutting-edge research.  At both campuses, their faculty, staff, programs, and services team up to provide an extensive range of learning choices and alternatives that offer an unbeatable combination of quality education at the undergraduate and graduate levels.
Eating on Campus
Orientation & First Year Experience
Residence & Housing
Student Clubs & Associations
Student Conduct
Student Government LUSU
Student Life & Services
Accommodations at Lakehead are divided into three living styles: residence halls, apartments and townhouses. The Thunder Bay residence currently has a total of 1,196 beds and three cafeteria/dining halls. Students can choose from meal options that range from kitchenette, full-kitchen and complete meal plan depending on the residence styles.
The men's residence for 52 students was opened in fall of 1962, and has grown to include a residence village consisting of 10 new buildings. The village is situated on the banks of the McIntyre River within five-minute walking distance of all university buildings and athletic facilities.From 1989 to 1992, a complex of townhouses, including some handicap accessible units, was added to the residence facility.
A 271-bed residence in Orillia opened its doors in late Fall 2012. The Orillia residence has two meal plan options for students, as well as one cafeteria, owned by Madison County.
Thunder Bay campus- The original college site comprised about 32 hectares of land in south-west Port Arthur, Ontario. From 1962 to 1965, an additional 87 hectares of adjoining land was purchased in anticipation of future expansion. The first building was opened in 1957.
In 2005 the Northern Ontario School of Medicine (NOSM) was formed as a joint initiative between Lakehead University and Laurentian University in Sudbury organized within the Faculty of Medicine of both Laurentian (East Campus) and Lakehead (West Campus) universities. The medical school has multiple teaching and research sites across Northern Ontario, including large and small communities. Students are given a choice of attending either one of the two main NOSM campuses. NOSM is the only Canadian medical school to be established as a stand-alone not-for-profit corporation, with its own Board of Directors and corporation bylaws.
Orillia campus- Lakehead University opened a campus at Heritage Place in Downtown Orillia in 2006; during the first semester there were about 100 students.
In September 2010 the university expanded to its new 500 University Avenue location. A new academic building at this site represents the first phase in the development of Canada's first Leadership in Energy and Environmental Design (LEED) Platinum university campus. A 271-bed student residence building and a cafeteria/bookstore facility opened in November 2012 at the University Avenue site. Lakehead Orillia now has over 1,200 students studying at the Heritage Place and University Avenue sites.[9] Undergraduate programs are offered at the 500 University Avenue site, while the professional year of Lakehead Orillia's education programs are offered at the downtown campus.
Mason Ainsworth – Orillia City Councillor
Shandor Alphonso – NHL Official
Steve Ashton – Minister of Water Stewardship / MLA Thompson, Government of Manitoba
Jan Cameron, Australian swimmer and coach
Melissa Coates – Professional Wrestler
Sue Craig – nationally recognized and pioneering geoscientist
Ronald J. Duhamel – former Member of Parliament, Senator
Jim Foulds – former Ontario MPP
Patty Hajdu – Member of Parliament, Thunder Bay – Superior North; and Minister
Bruce Hyer – former Member of Parliament – Thunder Bay Superior North
Rob Jamieson – President, Ontario Provincial Police Association and former Alumni Association President
Jim Lalonde – Research Director, Codexis
Rick Lazar – Juno nominated percussionist and five-time percussionist of the year (Jazz Report Magazine)
Anthony LeBlanc – sports executive, former president, CEO, and alternate governor of the Arizona Coyotes, former vice president of global sales for BlackBerry
Lloyed Lobo – co-founder of Boast Capital and The Cloud Factory
Stephen Low – IMAX Film maker, Director
Kathleen Lynch – President, Confederation College
Eric Melillo – Canadian MP, Kenora Riding, who was elected at the age of 21, in 2019, immediately after finishing his BA.
Dusty Miller, OOnt – politician and first female mayor of the City of Thunder Bay.
Lyn McLeod, OOnt – Canadian Politician, former leader of the Ontario Liberal Party, former provincial Cabinet Minister (multiple portfolios)
Spencer Orr – President, Canada Goose Innovation Lab, former Senior Vice-President, Merchandising and Product Strategy
Arnold Park – President & CEO, McCain Foods (Canada) (retired)
Roy Piovesana – archivist, historian, musician, teacher
Gary Polonsky – Founding President and Vice-Chancellor, University of Ontario Institute of Technology
Michael Rapino – Live Nation Entertainment – CEO (parent company of Ticketmaster
James W. Sanders, CM – former President and CEO of the Canadian National Institute for the Blind (CNIB)
If you are planning to study abroad in Australia and targeting this university, you can get in touch with AEC. Give us a call on +91-8448446609 or 011-43334444 to get assistance on call. You can also write a query and sent it to us at enquiry@aecoverseas.com.