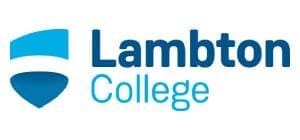 LAMBTON COLLEGE

Sarnia, Canada
Particular: Details
Location: Sarnia, Ontario, Canada
Established: 1967
Total Students: 19,000
Percentage of International Students: 26%
Lambton College has more than 90 post-secondary programs and apprenticeships, academic upgrading, post-graduate, part-time and training programs. The college also has pathways that lead to credentialing.
Academic Schools:
School of Technology & Trades
School of Business & International Education
School of Health, Community Services & Creative Design
School of Fire Sciences
School of Information Technology
Online Education
Lambton's Residence houses over 280 students and is located on campus.
Lambton College has been servicing Canadian and international students for over 50 years and has truly evolved from a public not-for-profit college to a global post-secondary education provider.
International students can access a world class education at an affordable price at Lambton College. Students will also receive:
Work experience opportunities through part-time, volunteer, on-campus employment, co-op placements and post-graduate employment
Some of the lowest tuition and living costs in Canada
Safe, caring and supportive campus and community life
Higher level study opportunities at partner universities in Canada and the United States
Highly popular diploma and post-graduate academic programs
Academic Upgrading
Accessibility Centre
Athletics & Recreation
Business Services
Campus Shop
Co-op & Career Services
Community Employment Services
Creations
Cube Entrepreneurship
EarlyON Centre
Esports Arena
Event Centre
Financial Aid
Indigenous Student Centre
Library
Massage Clinic
Online Training Development
Placements
Research & Innovation
Residence
Testing
Salon & Spa
Student Administrative Council
According to Research Infosource Inc. reports of Canada's Top 50 Research Colleges 2018, Lambton College was ranked at #1 among the research colleges in Canada, based on research income.
On campus- The residence is located on campus and it is a five-minute walk from classes. It is also centrally located and close to retail outlets, restaurants, movie theatres, grocery stores and public transit. Accommodations are shared double rooms and each room has its own washroom.
Off Campus- Sarnia has a variety of off-campus rental housing options including single homes, duplexes and apartments. Students wishing to live off-campus need to research availability on their own and it is recommended that students have roommates to help ease the costs associated with living off-campus. It is also quite common for students to be required to sign at least a one-year lease.
Lambton College also has campuses in Mississauga and Toronto.
Judy Foote
Vishal Dhankhar
If you are planning to study abroad in Canada and targeting this university, you can get in touch with AEC. Give us a call on +91-8448446609 or 011-43334444 to get assistance on call. You can also write a query and sent it to us at enquiry@aecoverseas.com