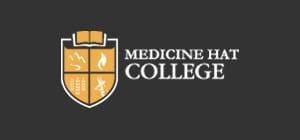 MEDICINE HAT COLLEGE

Hat, Canada
Particular: Details
Location: Alberta, Canada
Established: 1965
Total Students: 2500
Percentage of International Students: 15%
The funding for scholarships and bursaries is over $350,000 CAD.
Has received NSERC eligibility.
Undertakes the Community Renewable Energy Microgrid Demonstration Project in collaboration with the City of Medicine Hat, the APEX Regional Innovation Network, Blue Energy Solar Wind Canada INC., and Terralta Inc.
95% were satisfied with the quality of teaching
98% were satisfied with the relevance of their courses
55% were working while studying at MHC
81% are now employed
92% believe that their programs were worth the fees
More than 40 diplomas and certificates are offered along with 25 university transfer programs, and numerous apprenticeship trades. There are also several opportunities for degree completion at MHC. Students are able to complete a bachelor's degree in nursing, education, and business, thanks to collaborative agreements with the University of Calgary and Mount Royal University, respectively. Applied degrees are offered in Applied Arts (Visual Communications) and Applied Health Science (Paramedic). Graduates from diploma programs such as Criminal Justice may also complete degrees through Athabasca University. The college offers unique diploma programs such as Addictions Counseling.
Medicine Hat College has two campuses, namely:
The main campus in Medicine Hat
Brooks campus in Brooks
Brooks campus offers the following types of programs only:
Adult Learning
Certificates and Diplomas
Apprenticeship Trades
Both of the campuses offer the following facilities:
Explore of book facilities
Food and catering
Parking Services
Library Services
On-Campus
The on-campus housing facility offered by MHC is among the lowest priced in Alberta.
Medicine Hat Residence contains 75 well-maintained townhouse units.
Each unit has rooms for four single students.
Two bungalow-style units are there to accommodate up to two students each with mobility impairments.
All the residence complexes have access to the Community Room that offers a computer lab with Internet access, TV room equipped with DVD and sound system.
Eight four-bedroom units are available in the Brooks Residence with shared common areas including the kitchen, living room, and bathrooms.
Both the residences have the following features:

Air-conditioning
Wi-Fi (included in rent fees)
Washer & dryer (coin free)
Stove and microwave
Fridge and freezer
Extra-long single beds
Study desk, office chair, couch, chairs, lamp, kitchen table with chairs
Utilities
Vacuum

Pets are not allowed in the Medicine Hat College residences
No parking fees are taken at the Brooks Residence
Off-Campus
The Student Residence Office assembles a list of off-campus housing facilities offered in the localities surrounding the college.
Interested students are required to check the off-campus housing lists available on the college website.
2018 university ranking (international): 8809th in the world
2018 continental ranking: 2221st in the continent
2018 university ranking (national): 144th in Canada
2017 university ranking (international): 15011th in the world
2017 university ranking (national): 244th in Canada
Perks of being a Medicine Hat College alumnus
All the alumni of MHC are provided with the following benefits:
Free membership to the Campus Fitness Center
Admission to all Rattlers home basketball and volleyball games at minimum fees
15% discount on clothing, giftware, stationery and art supplies at the Bookstore
10% discount at Crave, MHC's on-campus pub and grill
Employment and Career Development Services
Access to library services
Insurance
Discount offers in accommodation and travel
Discounts on products and services offered by the campuses
If you are planning to study abroad in Australia and targeting this university, you can get in touch with AEC. Give us a call on +91-8448446609 or 011-43334444 to get assistance on call. You can also write a query and sent it to us at enquiry@aecoverseas.com.