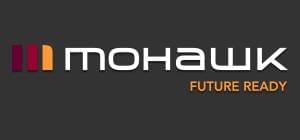 MOHAWK COLLEGE

Hamilton, Canada
Particular: Details
Location: Hamilton, Ontario, Canada
Established: 1966
Total Students: 30,000
Percentage of International Students: 30%
The college has a campus radio station, 101.5 The Hawk, and an online student newspaper (ignitenews.ca).
In November 2009, the College joined Project Hero, a scholarship program cofounded by General (Ret'd) Rick Hillier for the families of fallen Canadian Forces members.
Mohawk College has five library locations, one of which is an e-Library. The Fennell Campus library is named the Harold Cummings Library after a $4 million donation by the late Harold Cummings and father of a Mohawk library employee. At the time of the donation in 2009, it was the largest private donation in Mohawk's history.
Mohawk offers two-year Ontario college diplomas, three-year Ontario college advanced diplomas, one-year Ontario college graduate certificates and four-year collaborative degree programs, the latter in association with McMaster University.
Mohawk offers more than 130 full-time programs, apprenticeship programs and more than 1,000 continuing education courses.
Mohawk specialise in health science and engineering technology education and is the largest trainer of apprentices in Ontario.
Alumni Services
Counseling
Well Being
Athletics
The Health Centre
IT Service Desk
Learning Support
Library
Chaplaincy
Student Association
| | | |
| --- | --- | --- |
| World Ranking | Continental Ranking | Country Rank |
| 6150 | 1527 | 89 |
Student center
Fennel Campus- The Fennell Campus in Hamilton is Mohawk's main campus and is home to programs from Mohawk's McKeil School of Business, Communication Arts, Technology and Community Services programs.Opened in 2018, the Joyce Centre for Partnership & Innovation (Fennel Campus EA Wing) is the cornerstone of a record-setting $54.25 million renewal of technology labs and classrooms. The five-level centre is also a showcase in environmental sustainability as the region's first netzero energy institutional building.
Stoney Creek Campus– Mohawk claims to be the largest trainer of apprentices in Ontario, with more than 4,000 apprentices at the Stoney Creek Campus. The newest addition to the campus is a 12,000 square foot building now under construction across from the Gerald Marshall Centre for Transportation. Half of the $3 million building is dedicated to a shop where apprentices from across the campus will work together on large scale community projects. The centre will also include classrooms and programmable control labs.
IAHS at McMaster University in Hamilton- More than 1,700 full-time students attend Mohawk-McMaster Institute for Applied Health Sciences (IAHS), the first[24] facility in Canada to combine college and university health sciences education and research under one roof. The IAHS is home to collaborative nursing and medical radiation sciences programs that have achieved the highest level of accreditation possible. The IAHS includes a clinical simulation lab modelled after a hospital ward and a fully operational medical radiation lab where students gain hands-on experience prior to clinical placements.
City School by Mohawk- City School by Mohawk was launched in the fall of 2015 with the opening of the City School location at the Eva Rothwell Centre in North Hamilton. Since then, the school has welcomed students from the Keith neighbourhood and beyond to take free courses aimed at encouraging more Hamiltonians to pursue a postsecondary education. City School will hit the road and roll out a fully equipped mobile classroom in the summer of 2017. It's part of $1.6 million investment by the Government of Ontario in Mohawk's City School initiative. The mobile will bring tuition-free college credit courses and workshops into neighbourhoods throughout Hamilton, making a Mohawk education more accessible to more people than ever before.
Dormitory
The University of Sharjah has two separate dormitories on University City campus which are under the supervision of the dormitory supervisors. The dormitory supervisors are required to prepare the annual plan for the dorms, draft reports with statistics, advertise and publish handouts, receive new students at the beginning of each semester, provide guidance to students, acquaint students with the dorm rules, regulations and other responsibilities, and are responsible to give their full attention to any students requiring medical attention. The Deanship of students affairs is responsible for organizing entertainment, sports events and weekly outings for all students living in the dorms.
The university offers students the choice from one, two and three-bedroom dorm rooms. Dorms are provided with clinics, study halls, computer labs, laundry facilities, garden areas, TV rooms, reception halls, and other areas for recreational activities.[15]
Transportation
Transportation in the university is provided by a private transportation company that provides buses for students around various destinations in the emirate of Sharjah and around the United Arab Emirates. Students living in the dorms are provided with free bus transportation to the Medical and Health Sciences campus and to Fine Arts and Design campus.There is also free transportation from Sharjah and Al Dhaid to the University and vice versa.Recently, starting from Fall 2018/2019 semester they made transportation facilities even more easy for the inside campus delivering students between the buildings with specific times, drivers, and pickup location.
Dominic Agostino, politician
Jillian Barberie, television personality
Brad Clark, politician, former PC MPP and Hamilton City Councillor
Fred Eisenberger, Mayor of Hamilton
Annette Hamm, journalist, CHCH Morning Live host
Master T (Tony Young), former VJ for MuchMusic in Toronto
Alex Pierson, formerly SUN News Network morning host
Joey Muha, drummer and YouTube content creator.
If you are planning to study abroad in Canada and targeting this university, you can get in touch with AEC. Give us a call on +91-8448446609 or 011-43334444 to get assistance on call. You can also write a query and sent it to us at enquiry@aecoverseas.com.