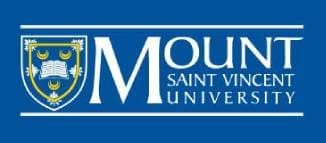 MOUNT SAINT VINCENT UNIVERSITY

Halifax, Canada
Particular: Details
Location: Halifax, Nova Scotia, Canada
Established: 1873
Total Students: 2,433
Percentage of International Students: 7%
Each year, hundreds of students benefit from more than CAD 1.9 million in scholarships and bursaries associated with the university.
It is a home to a nationally recognized art gallery
Only University in Canada to hold a Chair in Learning Disabilities
The University recently launched first joint interdisciplinary Ph.D. in Educational Studies in Atlantic Canada in conjunction with Acadia University and St. Francis Xavier University
It is the only Atlantic Canadian University to offer Child and Youth Study
The university has 40 acres of lush green space with modern and classical buildings.
Unique research facilities on campus
Atlantic Centre for Research and Education of Girls and Women
Atlantic Root Symbiosis Laboratory
Bone Development Laboratory
Centre for Arts-informed Research and Teaching
Food Action Research Centre (FoodARC)
The Catherine Wallace Centre for Women in Science
The Child Study Centre
The Institute for Women, Gender and Social Justice
The Maritime Data Centre for Aging Research and Policy Analysis
The Nova Scotia Centre on Aging
Social Economy and Sustainability Network
Academic programs are supported by a wide variety of electronic and print research resources in the MSVU Library.[14] Research services include drop-in reference assistance, research appointments and classroom workshops.
January 2019 marked the 40th anniversary of the Mount's co-operative education program. It is the longest-standing nationally accredited co-op program in the Maritime Provinces, offering an optional co-op program in 1979 for students in the Bachelor of Business Administration program. Four decades later, more than 8,000 Business Administration, Public Relations, and Tourism & Hospitality Management students have taken their learning from the classroom to the workplace, completing paid work terms in industries related to their field of study (today co-op is a required part of the Public Relations and Tourism & Hospitality Management degrees). Since 2014, the Mount Co-op Office has also enabled experiential opportunities for Arts and Science students through an Arts & Science Internship Program.
Mount Saint Vincent University is home to the Centre for Women in Business, a not-for-profit university business development centre (UBDC), dedicated to assisting with entrepreneurial activities both within the university and throughout Nova Scotia. Founded in 1992 by the University's Department of Business & Tourism, this remains the only UBDC in Canada with a primary focus on women. The Centre has served more than 7500 clients over the past 18 years.
Rooms at MSVU are available at first come first serve basis and the description of residence and fee chart for the same is given below:
Birch Townhouses – Budget Residence Room
Those who wish to stay by themselves, this is perfect for those group of people. Each townhouse has 20 single bedrooms, kitchen area, a common TV lounge, laundry and home-style washroom facilities.
Assisi Hall – Budget Residence Room
Here, each guestroom features a single bed, sink, closet, desk and linens.
It is a superb building for young groups as the 24-hour security desk is located in the main lobby.
Every other floor in this 12-story building has a lounge which features a small fridge, microwave, kettle, iron and board, and color TV with cable.
13-14 people can be accommodated in each floor.
Westwood – Premium singles and Apartments
Westwood is home to apartment-style units. It can accommodate up to 123 guests.
Most of these units consist of a kitchen, living room, two full baths and four single bedrooms.
There are some single dormitory style rooms available in this building as well as some smaller apartments.
Ryan Cochrane: Olympic athlete
Paul D. McNair: Canadian executive, non-profit sector
Anne Murray: Canadian singer
Richard HenrykZurawski: Politician, Green Party of Canada
Matt DeCourcey: Canadian Politician
Catherine McKinnon: Canadian actress
Matt Robinson: Canadian poet
RejeanCournoyer: Canadian actor
Susan Sullivan: Canadian Politician
Clark Walton: Canadian Politician
If you are planning to study abroad in Canadaand targeting this university, you can get in touch with AEC. Give us a call on +91-8448446609 or 011-43334444 to get assistance on call. You can also write a query and sent it to us at enquiry@aecoverseas.com.