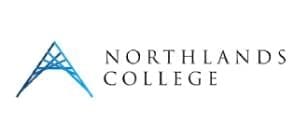 NORTHLANDS COLLEGE

Air Ronge, Canada
Particular: Details
Location: La Ronge, Saskatchewan, Canada
Established: 1970
Total Students: 600
Percentage of International Students: 9%
Being one of the smallest and most remote college of Wisconsin; Northland College is known for its focus on environment and sustainability. Established in 1892, Northland College is a private, non-profit environment college located in a small town setting of Ashland, Wisconsin.
Northland College is a small college and a magnet to environment friendly students who want to study in the USA. With a total enrollment of around 600 students, Northland College offers undergraduate programs in science, arts and humanities. According to the Association for the Advancement of Sustainability in Higher Education, Northland College was named first in a sustainable curriculum.
Due to its location at the shore of the world's largest freshwater lake- Lake Superior, Northland College offers students with opportunities of working as an intern at fisheries, natural resource or wildlife departments, etc. A student from the college was also selected for international NASA Astromaterials Research and Exploration Science Internship.
International students are required to pay their first semester fee before the start of their classes and provide the financial documents as part of the enrollment process. Various academic scholarships and additional financial aid are made available for international students at Northland College.
International students are eligible for 20,000 USD-24,000 USD for a year. Also, an annual campus employment award of 3,000 USD is available for every international student admitted to Northland College.
The various financial aid options available at Northland College include:
AcademicScholarships- Based on the applicant's existing academic record and test scores. These scholarships are awarded shortly after acceptance to the college. Amount/ value: $18,000- $28,000 ($72,000-$112,00).
Lake Superior Scholarship- a competitive scholarship for students with academic excellence award amount/ value of 1,000USD annually.
Northland Legacy Scholarship- For applicants whose parent or grandparent attended Northland College awarding 1,000 USD annually.
Transfer Scholarships- Transfer students are eligible for academic and achievement-based scholarships and can contact the college for the details.
Students can apply for other financial aid options such as external or private international scholarships awarded by private organizations to study in the USA.
Education loans are another way of financing education abroad. Students must make sure to read all the conditions involved in the loan processes.
Northland College has received a number of recognitions and accolades for years. Northland College has ranked
#22 in Regional Colleges Midwest, U.S. News & World Report, 2020
#10 in Best Value Schools, U.S. News & World Report, 2020
#7 in Top Performers on Social Mobility, U.S News & World Report, 2020
#4 in Best Liberal Arts College in Wisconsin, Niche 2020
#87 in Best Colleges for Environmental Science in America, Niche, 2020
#79 in Best Colleges for Sports Management in America, Niche, 2020
#1 in 10 of The Best College Environmental Programs in The US, Mother Nature Network
#29 in The Top 50 Colleges that Award the Most Merit Aid, College Vine
#16 in Top 50 Green Colleges, Princeton Review
#5 in 20 Best Value Small Colleges for an Environmental Science Degree, Best Value Schools, 2019
#8 in US Schools Offering Outdoor Education Listed in Order of Popularity, College Factual
With 80% of the student body living on campus, Northland College offers various apartments and residence halls for students to live on campus. The on-campus accommodation provides students with an opportunity to connect with the Northland community and grow as an individual.
A few of the on-campus residence halls include:
McLean Environmental Living and Learning Community (MELLC): Accommodates approximately 110 students annually providing kitchens, lounges and study rooms for students.
Fenenga Hall: Houses approximately 130 freshmen and returning students.
Mead Hall: It is the smallest resident hall of the campus that can house 30 students.
McMillan Hall: This hall is a co-educational residence housing adjacent to Dexter Library housing over 115 students.
Memorial Hall: Built in 1926, Memorial Hall is the oldest residence in the campus that houses over 80 students.
Townhouse Apartments: These are fully furnished apartments with two-bedroom and two-bath facility.
Located at the country of Ashland, Wisconsin, a community of just over 8,000 people, Northland College campus is a synonym of every student's dream. Talking about a healthy environment, the campus is surrounded by a million acres of national forest. 
Located near the shore of Lake Superior, Northland College provides its students with opportunities to get internship opportunities with various organizations in the fisheries, wildlife, natural resource departments, etc. 
Northland College offers several awards and career services for its alumni. Some of the notable alumni are listed below:
Sigurd F. Olson: American author, environmentalist, and advocate for the protection of wilderness.
Jamming Tenzing Norgay: mountaineer and motivational speaker
Beth Meyers: American social worker and politician
If you are planning to study abroad in Canada and targeting this university, you can get in touch with AEC. Give us a call on +91-8448446609 or 011-43334444 to get assistance on call. You can also write a query and sent it to us at enquiry@aecoverseas.com.