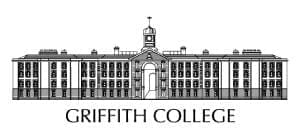 GRIFFITH COLLEGE LIMERICK

Limerick, Ireland
Particular: Details
Location: Limerick, Ireland
Established: 2008
Limerick's position in the Mid-West region ensures that it is the best place from which to explore the many attractions of the West of Ireland. The Atlantic Ocean with its many beautiful beaches, the lake at Killaloe and the amazing Cliffs of Moher are all just a short drive from Limerick. Visitors to Limerick City will certainly have no problems in finding things to see and do. Here you will find traditional Irish music, top quality restaurants and many attractions to interest students, including cinemas, theatres, museums, concerts and a wide variety of sports amenities. Most importantly, the exceptional friendliness of the people ensures that students feel welcome and get maximum benefit from their course.
Founded in 1974, Griffith College has gained an internationally recognised reputation for the quality of its courses and its many graduates.
As a student, you will receive individual attention from their first-rate lecturers. With smaller class sizes and a supportive learning environment, you have an excellent chance of gaining your qualification. Their staff will also assist you in finding employment post-graduation. 
The College has four lecture halls with ceiling-mounted overhead projectors that seat over four hundred students. A large quiet area beside the library for study is available to students. There is a canteen / recreation room available to students to meet and relax. Tea, coffee, and vending machines provide light snacks.
Computer rooms
The college has three modern networked computer rooms with wired and wireless internet access, printers, and all software required for the various IT and Engineering courses that are delivered at the college.
Engineering labs
The college has two Engineering labs with electronic test equipment, pneumatic boards, and equipment and components for experiments associated with the Engineering programmes.
Library
Course-related books and journals are available from the library. On-line research facilities are available for students as well as the ability to access course materials and lecture notes.
Griffith College Limerick offers its students academic and pastoral counselling, assistance with professional course-based work placement and casual employment, and assistance with visa extensions, opening bank accounts, medical insurance, accommodation, and travel.
As in the MWBI days, a number of full-time programmes are entitled to tax relief such as the HETAC Higher Certificate in Business.
At the Limerick campus, they have a broad range of courses available to you in full-time, part-time and blended learning delivery modes. All of their qualifications are recognised worldwide and include courses in Business, Administration, Computing, Hospitality, Accounting, Engineering, Childcare, Social Studies and professional qualifications. Their courses range from Level 5 to Level 9 on the National Framework of Qualifications (NFQ). Their validating partners include QQI, ACCA, Heriot-Watt University, Accounting Technicians Ireland, BTEC, ICM and ACELS. Limerick is a vibrant, student-focused city. The College, based on O'Connell Avenue, is at the heart of the city, our urban campus.
Out of the three campuses, on-campus accommodation is only available at the Leura Campus. The rooms offered to international students are Twin-sharing hotel-style rooms with a private bathroom.
Over the past 40 years, Griffith College has developed an enviable reputation for producing successful, prize-winning students, many of whom have gone on to prominent careers both nationally and internationally. The College's School of Professional Accountancy has achieved first in the world placings on seven different occasions in ACCA examinations. Students from the College's law faculty have achieved many notable successes including winning the 50th Irish Times Debating Competition. Griffith College graduates currently hold prominent positions across a range of industry sectors including accountancy, business, computing, design, fashion, law, music and drama, and media.
If you are planning to study abroad in Ireland  and targeting this university, you can get in touch with AEC. Give us a call on +91-8448446609 or 011-43334444 to get assistance on call. You can also write a query and sent it to us at enquiry@aecoverseas.com.
If you are planning to study abroad in Australia and targeting this university, you can get in touch with AEC. Give us a call on +91-8448446609 or 011-43334444 to get assistance on call. You can also write a query and sent it to us at enquiry@aecoverseas.com