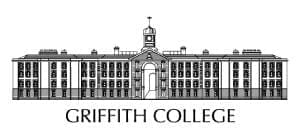 GRIFFITH UNIVERSITY

Dublin, Ireland
Particular: Details
Location: South East Queensland on the east coast of Australia.
Established: 1971
Total Students: 45,953
Percentage of International Students: 28%
It has more than 1,700 experts who conduct research across all of the major academic disciplines. For over 40 years, the university has been deeply connected with the Asian region, inspiring the surrounding community. Over 200,000 Griffith alumni are spread over 130 countries.
Griffith University is structured in four academic groups, with teaching offered through a range of schools, colleges and departments.
Arts, Education and Law
School of Criminology and Criminal Justice
School of Education and Professional Studies
School of Humanities
School of Languages and Linguistics
Griffith Business School
Department of Accounting, Finance and Economics
Department of Employment Relations and Human Resources
Department of International Business and Asian Studies
Department of Marketing
Department of Tourism, Sport and Hotel Management
School of Government and International Relations
Griffith Health
School of Allied Health Sciences
School of Applied Psychology
School of Dentistry and Oral Health
School of Human Services and Social Work
School of Medical Science
School of Medicine
School of Nursing and Midwifery
School of Pharmacy
Griffith Sciences
School of Engineering and Built Environment
School of Environment and Science
School of Information and Communication Technology
Academic support
Enrolment Support
Applied Learning
Well being
Campus life
Griffith University's campuses are distinctive for their nature-based settings within urban environments.
Gold Coast campus- The Gold Coast campus is located in the Gold Coast suburb of Southport. Set in native bushland, on the land of the Aboriginal Yugambeh and Kombumerri peoples,[9] this campus plays host to over 18,200 students from all over Australia and the world. It is Griffith University's largest campus.
Logan campus- Logan is Griffith University's community-focused campus. Hosting almost 2500 students, the campus offers degrees in human services and social work, nursing and midwifery, business and commerce, education and information technology. The campus has strong connections with the local community, hosting numerous sporting and cultural events throughout the year.
Nathan campus- Nathan, Griffith's foundation campus, is situated in tranquil, native bushland on the edge of Toohey Forest and less than 10 kilometres from the Brisbane CBD. Nathan hosts over 13,000 students and offers degrees in business and government, engineering and information technology, environment, humanities and languages, law, and science and aviation. The campus has two residential colleges for students and a range of sporting facilities.
Mount Gravatt campus- The Mount Gravatt campus, adjacent to the Nathan campus, hosts 4400 students. It is the university's social sciences and humanities hub and the base for research into crucial social issues, including education and suicide prevention. Like Nathan, the campus is situated on the edge of Toohey Forest. The campus features a recently upgraded aquatic and fitness centre, with a heated pool and indoor and outdoor recreation areas, co-located with a 16-court tennis centre, a training oval, and basketball and netball courts. On-campus student accommodation is also available.
South Bank campus- Located in Brisbane's cultural precinct, the South Bank campus is Griffith University's creative hub. It encompasses Griffith's Queensland College of Art and Queensland Conservatorium, and the Griffith Film School and Griffith Graduate Centre. As of 2020, enrolment for all four units is about 3400 students.
Digital campus- Griffith's Digital campus, officially launched in 2018, offers over 100 degrees that can be studied online. With over 20,000 students, the Digital campus is Griffith's third largest and fastest growing campus. Griffith also offers online degrees in partnership with Open Universities Australia, and free online courses through FutureLearn.
Griffith University has four residential colleges, with two located on its Nathan campus and one each on its Mt Gravatt and Gold Coast campuses. The three colleges located in Brisbane compete in the sporting Inter-College Cup, also known as the ICC. The premier event of the ICC is the Phar Cup, where both female and male teams compete in rugby league matches against each other. The colleges are as follows:
Bellenden Ker College, a.k.a. BK, is a co-educational college located on the Nathan Campus in the Toohey forest reserve.
KGBC, also known as "The Flats", consist of four co-educational undergraduate and postgraduate apartments on the Nathan Campus.
Mt Gravatt College, a.k.a. MG, is a co-educational college located on the Mt Gravatt Campus which itself sits on the hill for which the surrounding suburbs are named.
Griffith University Village is a collection of co-ed apartments on the Gold Coast Campus.
Brian Fitzgerald, academic and barrister, with expertise in cyber law at the Australian Catholic University
Peter Monteath, historian and academic at Flinders University
Thomas O'Regan, academic in culture and media studies at the University of Queensland
Greg Clark, CEO of Symantec
Rajnesh Singh, Fijian entrepreneur
Jim Chalmers, politician
Anthony Chisholm, Senator for Queensland
Peta-Kaye Croft, former state politician
Mick de Brenni, state politician and minister
Justine Elliot, federal politician
Leeanne Enoch, state politician and minister
Andrew Fraser, former state politician and Deputy Premier; winner of the University Medal
Gary Hardgrave, former federal politician and minister; and later, Administrator of Norfolk Island
Joanna Lindgren, former Senator for Queensland
Matt McEachan, former state politician
James McGrath, Senator for Queensland and assistant minister
Aidan McLindon, former state politician
Lisa Neville, Victorian state politician and minister
Julie Owens, federal politician
Duncan Pegg, state politician
Ted Radke, former state politician
Phil Reeves, former state politician and minister
Mark Robinson, state politician
Meaghan Scanlon, state politician
Judy Spence, former state politician and former minister
Amanda Stoker, Senator for Queensland and barrister
Jackie Trad, state politician and the current Deputy Premier of Queensland
Ross Vasta, federal politician
Larissa Waters, former federal politician
Dayan Jayatilleka, Sri Lankan academic, diplomat, writer and politician
Brett Mason, Australian Ambassador to the Netherlands; former Senator for Queensland
If you are planning to study abroad in Australia and targeting this university, you can get in touch with AEC. Give us a call on +91-8448446609 or 011-43334444 to get assistance on call. You ca also write a query and sent it to us at enquiry@aecoverseas.com.
If you are planning to study abroad in Australia and targeting this university, you can get in touch with AEC. Give us a call on +91-8448446609 or 011-43334444 to get assistance on call. You can also write a query and sent it to us at enquiry@aecoverseas.com