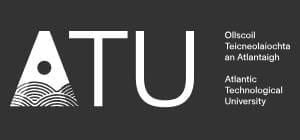 LETTERKENNY INSTITUTE OF TECHNOLOGY

Letterkenny, Ireland
Particular: Details
Location: Ireland
Established: 1971
Total Students: 5,000
Percentage of International Students: 12%
School of Business
Department of Business Studies
Department of Law & Humanities
Department of Design & Creative Media
School of Engineering
Department of Civil Engineering & Construction
Department of Electronic & Mechanical Engineering
School of Science
Department of Computing
Department of Science
Department of Nursing and Health Studies
School of Tourism
Department of Hospitality, Tourism and Culinary Skills
Accommodation
Careers Service
Health Centre
Counselling
Chaplaincy
Finance Info
Transport
Smoke Less Campus
Assistive Technology
Student Resources
Student Life
YIT campus is one of the most modern and technologically advanced in Ireland.  We are proud of the investment in technology and high standards of facilities available to our students. 
Here, students enjoy learning within a bright and stimulating environment with access to the latest virtual learning platforms and IT available. Behind the scenes there is a team of dedicated people who make it all run smoothly. However if there is ever a problem, there is instant support if you need it. The Students' Union at LYIT is extremely active and provides lots of assistance across a range of areas like study skills, accommodation and self-
The SU Accommodation List provides a comprehensive list of third-party accommodation (LYIT does not have on-campus accommodation) available in the area; this list is made available to all registered students as soon as CAO offers to students become available.  The list is also circulated to returning students.  All accommodation providers on the accommodation list must be registered with the Private Residential Tenancies Board (PRTB).
In 2007, LYIT came joint second with Tallaght IT to the Galway-Mayo IT in The Sunday Times University Guide 2007, which ranks the top universities and ITs. This shows the part Letterkenny has played in the development of the North-West. Letterkenny also has the country's best record for providing third-level education to disadvantaged students.
If you are planning to study abroad in Ireland and targeting this university, you can get in touch with AEC. Give us a call on +91-8448446609 or 011-43334444 to get assistance on call. You can also write a query and sent it to us at enquiry@aecoverseas.com.
If you are planning to study abroad in Australia and targeting this university, you can get in touch with AEC. Give us a call on +91-8448446609 or 011-43334444 to get assistance on call. You can also write a query and sent it to us at enquiry@aecoverseas.com