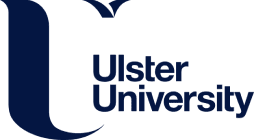 ULSTER UNIVERSITY

Coleraine, United Kingdom
Particular: Details
Location: Northern Ireland
Established: 2014
Total Students: 24,530
Percentage of International Students: 25%
Term-time opening hours: 8.45am–9pm weekdays, 1pm–5pm weekends. Extended hours at exam times. Belfast/Coleraine have 24/7 access.
Electronic first policy means priority access to e-books and e-journals. Special collections of rare books and Irish materials.
New flexible learning spaces have been introduced. Magee Library (with café) was completely refurbished in 2019.
96 loanable laptops offer flexible study, in addition to fixed PCs. Assistive technology, plus IT staff on hand to help.
The university chaplaincy service can be a listening ear, a worship space, a relaxation room, a meeting place – or even on a building site, in partnership with schemes like Habitat for Humanity, where students get to make a difference in the world.
The Student Money Advice team provide support for students in serious financial hardship. Workshops are given on budgeting and money management to empower students with long-term tools and techniques to develop financial capability.
Whatever the level or sport, Ulster's sports centres will have it covered. With well-equipped fitness studios, a wide range of classes, multi-sport indoor and outdoor facilities and fully-trained sports staff. Tailored support offered for talented athletes.
Renowned for its warm welcome, Ulster recruits international students from over 100 countries across the globe and has over 200,000 alumni worldwide.
Since 2012, Ulster University has been home to the Confucius Institute in Northern Ireland, winning the accolade of Confucius Institute of the Year in 2016.
With a dedicated staff member on each campus, the International Student Experience team are well placed to provide pastoral support to students from arrival.
Ulster University is at the heart of Northern Ireland, with four distinct campuses across the province. The student experience is what sets Ulster apart. From great teaching inspired by world-class research, to first-class resources and facilities within an inclusive and supportive learning environment, the university's ambition is to ensure its students reach their full potential.
The Writing Pad initiative at Coleraine campus helps students with academic writing.
Disabled students can be assisted by academic support providers.
Academic writing support is provided as an online service, mostly around the clock.
The library provides search and referencing skills.
Personal tutor and study advisor schemes ensure students get the best advice possible.
An NHS sexual health clinic is held at Jordanstown and Coleraine campuses weekly.
There is an on-site pharmacy on the Jordanstown campus.
The Student Wellbeing team supports students with health and wellbeing issues.
Counselling and mental health support
A Student Wellbeing team on each campus supports students in need of help.
Support is given for a broad range of challenges including mental health.
Students can access a Freephone 24/7 counselling helpline and face-to-face sessions.
A student-led mental health campaign called Mind Your Mood helps to reduce stigma.
Mind Your Mood encourages student engagement though workshops and awareness-raising.
A Student Wellbeing team on each campus supports students with disabilities.
This includes reasonable adjustments and help to access Disabled Students' Allowance.
There is a needs assessment centre and register of support providers to help students.
An assistive technology coordinator provides training in assistive technology.
A collaborative approach to ensure comprehensive, consistent support.
Northern Ireland has three airports: George Best Belfast City Airport, Belfast International Airport and City of Derry Airport.
Northern Ireland has ferry connections with Scotland, England and the Isle of Man from ports at Larne and Belfast Harbour.
Ulster University has a staff and student cycling club. Many people regularly travel to campus by bicycle.
Belfast is 1.5 hours north of Dublin Airport, with an inexpensive bus connection running hourly between the two cities.
Most university residences are located on campus, making them safe, secure and readily accessible.
National Rankings
Complete (2020)[44]: 58
Guardian (2020)[45]: 93
Times / Sunday Times (2020)[46]: 68
Global Rankings
CWTS Leiden (2019)[47]: 419
QS (2020)[48]: 601-650
THE (2020)[49]: 501-600
Ulster guarantees any first-year student who applies by 7th July a room within university accommodation.
International students are guaranteed accommodation if applying up to 14th August for university accommodation.
There is a broad range of priced accommodation options including en suite, or single bedroom apartments with shared bathrooms.
Accommodation has a range of facilities including a 24/7 on-site management office, with a full ResLife team for social support.
There are a full raft of payment options available to suit a students budget and funding streams.
 
Ulster has a large body of notable alumni, including MPs Kate Hoey, Gregory Campbell, Michelle Gildernew, Roberta Blackman-Woods and former deputy First Minister of Northern Ireland Mark Durkan, MLAs Alban Maginness, Basil McCrea and Seán Neeson, writers and authors including Anne Devlin, Dinah Jefferies, Colin Duriez, Calum Neill and Aodán Mac Póilin, poets including Gerald Dawe and Brendan Hamill, and artists including Colin Davidson, Oliver Jeffers, Victor Sloan, Andre Stitt, John Luke and John Kindness. Other alumni include composer Brian Irvine, musician David Lyttle, comedian Omid Djalili, former hostage and writer Brian Keenan, historian Simon Kitson, biomedical scientist and former Vice-Chancellor Gerry McKenna, filmmaker Brian Philip Davis, visual artist Willie Doherty, photographer Mary Fitzpatrick, film producer Michael Riley, rugby player Brian Robinson, radio and television personality Gerry Anderson, nursing academic Alison Kitson, CEO of Cognizant Brian Humphries.
Notable current and former academics who have worked at Ulster include historian Antony Alcock, political scientist Monica McWilliams, poets Andrew Waterman and James Simmons, literary critic Walter Allen, physicist and subsequently Vice-Chancellor of the University of Sheffield, Gareth Roberts, mathematician Ralph Henstock, solar energy technologist and President of Dublin Institute of Technology, Brian Norton, law professors Brice Dickson and Denis Moloney, Professor of Nursing Research Brendan George McCormack. Turner Prize-nominated video artist Willie Doherty, Official War Artist Paul Seawright and live artist Anne Seagrave.
If you are planning to study abroad in Ireland and targeting this university, you can get in touch with AEC. Give us a call on +91-8448446609 or 011-43334444 to get assistance on call. You can also write a query and sent it to us at enquiry@aecoverseas.com.
If you are planning to study abroad in Australia and targeting this university, you can get in touch with AEC. Give us a call on +91-8448446609 or 011-43334444 to get assistance on call. You can also write a query and sent it to us at enquiry@aecoverseas.com