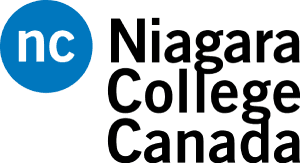 NIAGARA COLLEGE

Toronto, Canada
Particular: Details
Location: Niagara Region of Southern Ontario, Canada.
Established: 1967
Total Students: 16,500
Percentage of International Students: 25%
Niagara College Bachelor of Applied Business Degree Programs:
Bachelor of Applied Business – International Commerce and Global Development
Bachelor of Applied Business – Hospitality Operations Management
Bachelor of Applied Business – Human Resources Management
Niagara College operates the radio station CRNC, which broadcasts as an Internet radio stream from the Welland Campus on Woodlawn Road/First Avenue in Welland, Ontario. The station is branded as The Heat, Niagara's New Rock. The station's programming is produced by students in the school's Broadcasting program.
The college has joined Project Hero, a scholarship program cofounded by General (Ret'd) Rick Hillier, for the families of fallen Canadian Forces members.
ORIENTATION
Niagara College organizes an orientation specifically for international students.
SOCIAL EVENTS
The International Department organizes daily activities and social events.
HOUSING
Before you arrive at Niagara College, our International Housing Coordinator can help you find a place to live.
HEALTH CARE
All international students studying at Niagara College are covered by Student Guard.
BE WORLD READY
Experience a culturally diverse learning environment. Connect global skills to your career success.
Other services
AIRPORT PICK-UP SERVICE
A college representative will personally meet you at the airport and take you to your new home. We will be able to answer any questions you have and help make your first days in Canada and at Niagara College very comfortable.
COMPUTERS
There are over 1,000 computers at each campus for students to use free of charge. Each campus has student open access labs, which have many computers for students to use. The labs are open early and remain open late, so students can do work in the computer labs after classes. Each lab is equipped with pay for use printers. All computers have high-speed internet access and are free to use.
MULTI-FAITH ROOMS
Niagara College recognizes and appreciates that many students require a private space to practice their faith. For this reason, we have space allocated for students who wish to worship and reflect and for student faith based groups to congregate, including a multi-faith room and Wudu washing area.
BANKING
There are several large banks in Canada and most have branches throughout Niagara. Students are encouraged to open a bank account as soon as they arrive. It does not cost anything to open a bank account and all that is needed is your passport. The best bank is the one that is most convenient to you.
The college is divided into three campuses where the different departments are placed. They are:
Welland Campus, 100 Niagara College Boulevard (formerly known as 300 Woodlawn Road), Welland, Ontario- This campus offers a range of services and activities including a fitness and sports centre, student activity centre, open computer labs, campus store, library and cafeteria. The Welland Campus is home to programs in broadcasting, acting for film and television, communications, health and community studies, early childhood education, and policing. The Technology Skill Centre is an addition to this campus as is the Centre for Policing and Community Safety Studies, a product of a partnership between the college and the Niagara Regional Police Service. The Welland Campus consolidates all of the technology programs at one campus. A true "community" campus, the Welland campus is also home to the new Welland YMCA and the Niagara Children's Safety Village.
Daniel J. Patterson Campus, 135 Taylor Road, Niagara-on-the-Lake, Ontario- mThe Daniel J. Patterson Campus (previously known as the Niagara-On-The-Lake Campus, and before that as the Glendale Campus), opened in 1998, is located at Glendale Avenue and the Queen Elizabeth Way. The three-storey educational facility, featuring a greenhouse centre, the new Niagara Waters Spa, the Niagara Culinary Institute and its 100-seat dining room and the Niagara College Teaching Winery, is located at the base of the Niagara Escarpment, a World Biosphere Reserve. With more than 1,850 m². (20,000 sq ft.) of greenhouse space, as well as living labs, container and field nursery operations, and onsite greenhouse equipment, students cultivate plants of many varieties year round that are sold to the public and used to beautify the 68-acre (280,000 m2) Campus. In addition to the Niagara College Teaching Winery, the Daniel J. Patterson campus has three on-site vineyards and a wine sensory laboratory.[citation needed]
The campus was renamed in 2019 to honor its retiring president, Daniel J. Patterson.
Taif Campus, Ta'If, Makkah, Saudi Arabia 26526- The college is currently establishing a "national centre of excellence" in tourism, hospitality and business innovation in the Kingdom of Saudi Arabia. Programs such as business and management studies, culinary studies and hospitality and tourism studies are offered to male Saudi citizens. A special foundation year studies program is designed to set students up for success by teaching them English communications, entrepreneurship and computer.
The students can find accommodation on-
Niagara on the lake campus and Welland Campus.
Edward Burtynsky, photographer
Shirley Coppen, politician
Dan Dunleavy, sportscaster
ChristelHaeck, politician
Peter Kormos, politician
Bernie McNamee, journalist
If you are planning to study abroad in Canada and targeting this university, you can get in touch with AEC. Give us a call on +91-8448446609 or 011-43334444 to get assistance on call. You can also write a query and sent it to us at enquiry@aecoverseas.com