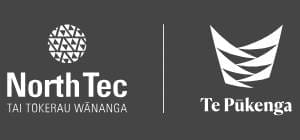 Location
Auckland, New Zealand



An Overview
Quick Facts
Accommodation
Tuition Fees
Ranking
Gallery
Map
An Overview
Northland Polytechnic, also known as NorthTec, is a government-owned tertiary institution situated in Whangarei, New Zealand. Originally named Northland Community College, it transitioned into a polytechnic in 1988. Notably, in 2022, NorthTec became integrated into Te Pūkenga, a national organization that unifies all polytechnics across Aotearoa.
Northland Polytechnic is conveniently located at 55 Raumanga Valley Rd, Otaika, Whangarei 0110, New Zealand, providing accessible education services. The institution offers a diverse range of courses, each equipped with essential information including tuition fees, duration, eligibility criteria, intake periods, application timelines, and more, to assist prospective students in making informed choices about their educational journey.
Quick Facts
Accommodation
Tuition Fees
Ranking
Gallery
Map
If you are planning to study in New Zealand and targeting this university, you can get in touch with AEC. Give us a call on 080-69029999 or 011-43334444 to get assistance on call. You can also write a query and sent it to us at enquiry@aecoverseas.com.