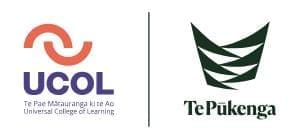 UNIVERSAL COLLEGE OF LEARNING

Location
Palmerston North, New Zealand


Total Students

An Overview
Quick Facts
Accommodation
Tuition Fees
Ranking
Gallery
Map
An Overview
Established in 1892, UCOL Limited boasts a rich educational legacy and a strong commitment to nurturing community-based learning. This deep connection with our community is integral to our mission, ensuring that our programs equip students with highly sought-after skills. Many of our educators are not only teachers but also practitioners, and our collaborations with industry partners enable the majority of our students to gain hands-on work experience.
As a modern Institute of Technology and Polytechnic, UCOL specializes in Applied Engineering and Trades, Health and Sciences, and Humanities and Business. Our learning environments are thoughtfully designed to enhance student experiences, supported by a personalized teaching approach that prioritizes relationships. Enrolling with us not only fosters valuable life skills but also empowers students to make a meaningful impact.
As of April 1, 2020, UCOL Limited operates as a subsidiary of New Zealand's National Vocational Skills and Training Institute.
Quick Facts
Accommodation
Tuition Fees
Ranking
Gallery
Map
If you are planning to study in New Zealand and targeting this university, you can get in touch with AEC. Give us a call on 080-69029999 or 011-43334444 to get assistance on call. You can also write a query and sent it to us at enquiry@aecoverseas.com.