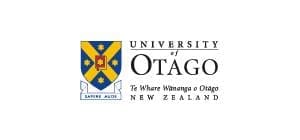 Location
Dunedin, New Zealand



An Overview
Quick Facts
Accommodation
Tuition Fees
Ranking
Gallery
Map
An Overview
The University of Otago, known as Te Whare Wānanga o Ōtākou in Māori, is a renowned public research collegiate institution nestled in Dunedin, Otago, New Zealand. With its origins dating back to 1869, Otago proudly holds the distinction of being New Zealand's oldest university and one of the venerable institutions in Oceania. The university's establishment was spearheaded by a committee led by Thomas Burns and officially sanctioned by an ordinance of the Otago Provincial Council. From 1874 to 1961, the University of Otago was an integral part of the federal University of New Zealand, conferring degrees under its aegis.
Otago is celebrated for its vibrant student culture, notably characterized by the unique tradition of "flatting" in old houses, where students often name their flats. The affectionate moniker for Otago students, "Scarfie," arises from the practice of donning scarves to combat the chilly southern winters. The university's graduation anthem, "Gaudeamus igitur, iuvenes dum sumus" ("Let us rejoice, while we are young"), pays tribute to the enduring spirit of students. Additionally, Otago is home to Critic, New Zealand's longest-running student magazine, which enriches the campus experience.
Quick Facts
Accommodation
Tuition Fees
Ranking
Gallery
Map
If you are planning to study in New Zealand and targeting this university, you can get in touch with AEC. Give us a call on 080-69029999 or 011-43334444 to get assistance on call. You can also write a query and sent it to us at enquiry@aecoverseas.com.