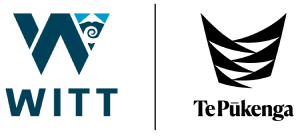 WESTERN INSTITUTE OF TECHNOLOGY AT TARANAKI

Location
New Plymouth, New Zealand



An Overview
Quick Facts
Accommodation
Tuition Fees
Ranking
Gallery
Map
An Overview
The Western Institute of Technology at Taranaki (WITT) stands as the largest tertiary education institution in the Taranaki province of New Zealand. As of April 1, 2020, WITT became a subsidiary of Te Pūkenga, the New Zealand Institute of Skills & Technology, in conjunction with 15 other Institutes of Technology and Polytechnics (ITPs). This subsidiary arrangement will continue until early January 2023 when WITT is slated for full integration into the national entity.
WITT operates across two campuses in the Taranaki region, with the primary campus situated in New Plymouth and the second in Hawera. Accredited by the New Zealand Qualifications Authority, WITT extends its reach to a campus in Hamilton as part of the New Zealand Institute Highway Technology, a wholly-owned subsidiary of WITT.
The institute offers a comprehensive curriculum spanning from Levels 1 to 9, encompassing degrees, diplomas, apprenticeships, and short courses, providing educational opportunities for a wide range of learners.
Quick Facts
Accommodation
Tuition Fees
Ranking
Gallery
Map
If you are planning to study in New Zealand and targeting this university, you can get in touch with AEC. Give us a call on 080-69029999 or 011-43334444 to get assistance on call. You can also write a query and sent it to us at enquiry@aecoverseas.com