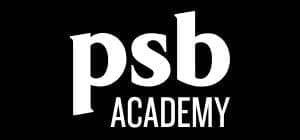 Total Students
Over 10,000 students

An Overview
Quick Facts
Rankings (2023)
Cost
Gallery
Map
An Overview
PSB Academy is a private education institution in Singapore that offers certificates, diplomas, bachelor's and master's degree programs. It is registered under the Committee for Private Education (CPE) and is accredited by EduTrust Singapore.
PSB Academy has been in operation since 1964 and has produced over 200,000 graduates. The academy is known for its industry-relevant curriculum, experienced faculty, and excellent career support services.
Quick Facts
Rankings (2023)
Cost
Gallery
Map
If you are planning to study in Singapore and targeting this university, you can get in touch with AEC. Give us a call on 080-69029999 or 011-43334444 to get assistance on call. You can also write a query and sent it to us at enquiry@aecoverseas.com.