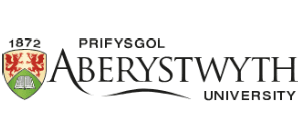 Location
Aberystwyth, Wales


Total Students
8,000 students (approx.)

An Overview
Quick Facts
Rankings (2023)
Cost
Gallery
Map
An Overview
Aberystwyth University is a public research university located in Aberystwyth, Ceredigion, Wales. It is the oldest university in Wales and was founded in 1872. The university has four faculties: Arts, Business and Economics, Education, and Science and Engineering. It offers over 300 undergraduate and postgraduate courses.
Quick Facts
Rankings (2023)
Cost
Gallery
Map
If you are planning to study in UK and targeting this university, you can get in touch with AEC. Give us a call on 080-69029999 or 011-43334444 to get assistance on call. You can also write a query and sent it to us at enquiry@aecoverseas.com
Particular: Details
Location: Aberystwyth, Wales
Established: 182
Total Students: 7,845
Percentage of International Students: 13%
Founded in 1872 as University College Wales, Aberystwyth, it became a founder member of the University of Wales in 1894 and changed its name to the University College of Wales, Aberystwyth. In the mid-1990s, the university again changed its name to the University of Wales, Aberystwyth. On 1 September 2007, the University of Wales ceased to be a federal university and Aberystwyth became independent again.
Aberystwyth University is placed in the UK's top 50 universities in the main national rankings and it has become the first university to be awarded with the prestigious prize "University of the year for teaching quality" by The Times/Sunday Times Good University Guide for two consecutive years (2018 and 2019).
Faculty of Arts and Social Sciences
School of Art
Arts Centre
School of Education
Department of English and Creative Writing
Department of History and Welsh History
International English Centre
Department of International Politics
Department of Law and Criminology
Department of Modern Languages
Music Centre
Department of Theatre, Film and Television Studies
Department of Welsh and Celtic Studies
Faculty of Business and Physical Sciences
Aberystwyth Business School
Department of Computer Science
Department of Information Studies
Department of Mathematics
Department of Physics
Faculty of Earth and Life Sciences
Institute of Biological, Environmental and Rural Sciences
Department of Geography and Earth Sciences
Department of Psychology
Most of the student residences are on campus, with the rest in walking distance of the campus and Aberystwyth town centre. Accommodation ranges from 'traditional' catered residences to en-suite self-catered accommodation, and from budget rooms to more luxurious studio apartments. All have wired access to the University's computer network and a support network of residential tutors.
Penglais Campus
Cwrt Mawr (self-catered flats, single and twin rooms, capacity c.600)
Neuadd Pantycelyn[cy] (Welsh speaking, reopening in 2020 following refurbishment, capacity 200).
Penbryn (Welsh-speaking traditional catered hall, capacity 350)
Rosser (self-catered en-suite flats, capacity 332), expanded in 2011 to include postgraduate flats in Rosser G (capacity 60)
Trefloyne (self-catered flats, capacity 146)
Pentre Jane Morgan (the Student Village)
Almost 200 individual houses arranged in closes and cul-de-sacs. Each house typically accommodate 5 or 6 students.
Fferm Penglais Student Residence
Purpose-built student accommodation with studio apartments and en-suite bedrooms. An area of accommodation within the Fferm Penglais Student Residence is set aside for students who are Welsh learners or fluent Welsh speakers, and wish to live in a Welsh speaking environment.
Town accommodation
Brynderw (self-catered flats, capacity 146)
Seafront Residences (self-catered flats located on the seafront and Queen's Road, overall capacity 720–800 including the redeveloped Alexandra Hall and Clarendon House Postgraduate residence). The original Seafront residences (Plyn' and Caerleon) were destroyed by fire[35]in 1998. Seafront residences include Alexandra, Aberglasney, Balmoral, Blaenwern, Caerleon, Carpenter, Ceredigion, Clarendon, Glyndwr, Pumlumon and Ty Gwerin Halls.[36]
The University also owns several houses, such as Penglais Farmhouse (Adjacent to Pentre Jane Morgan) and flats in Waun Fawr, which are let on an Assured Shorthold Tenure to students with families. Disabled access rooms are available within the existing student village.
The main campus of the University is situated on Penglais Hill, overlooking the town of Aberystwyth and Cardigan Bay, and comprises most of the University buildings, Arts Centre, Students' Union, and many of the student residences. Just below Penglais Campus is the National Library of Wales, one of Britain's five legal deposit libraries. The landscaping of the Penglais Campus is historically significant and is listed.
The Llanbadarn Centre is located approximately one mile to the east of the Penglais Campus, overlooking the town and Cardigan Bay to the west, with the backdrop of the Cambrian Mountains to the east. Llanbadarn Centre hosted Aberystwyth Law School and Aberystwyth Business School, which together formed the Institute of Business and Law. The Department of Information Studies is also based there. Additionally, the Llanbadarn Campus is the site of the Aberystwyth branch of Coleg Ceredigion, a further education college, and not part of the University. At Gogerddan, on the outskirts of town is located the University's major centre for research in land based sciences and the main centre for the Institute of Biological, Environmental and Rural Science.
G. Bowen, geographer
Edward Collingwood, mathematician, scientist
Alan Cox, Programmer (major contributor to the Linux kernel) (1980s)
J. Davies (1893–1956), economist, socialist Plaid Cymru activist
Natasha Devon, writer, mental health activist
Andrew Gordon naval historian
Deian Hopkin, historian
David Russell Hulme, Director of Music (from 1992), conductor, musical historian
David Gwilym James Vice-Chancellor, University of Southampton 1952–1965
Emrys Jones, Professor of Geography at the LSE
Harri Jones, poet
Roy Kift, dramatist, writer
Mary King, political scientist
Michael MccGwire, international relations specialist and Naval Commander
Twm Morys, poet
Tavi Murray, glaciologist, received the Polar Medal
Ernest Charles Nelson, botanist
David Hughes Parry (1893–1973) Vice-Chancellor, London University (1945–1948)
H. Parry-Williams, poet, author, academic
Frederick Soddy, Nobel Prize Winner in chemistry (1921)
John Meurig Thomas FRS, chemist, professor, author
Paul Thomas, founding Vice-Chancellor of University of the Sunshine Coast
Nigel Thrift, geographic scholar, Vice Chancellor of Warwick University
David John Williams, writer
Glanmor Williams, historian
John Tudno Williams, theologian
Waldo Williams, poet
William Richard Williams, theologian
Christine James, first female Archdruid of Wales
Gethin Glyn- Zoology
Aron Dafydd – UMCA Leader
Lawyers[edit]
Tun Salleh Abas, Lord President of the Federal Court of Malaysia (1984–1988)
Belinda Ang, judge of the Supreme Court of Singapore
Alun Talfan Davies, judge and publisher
Ellis Ellis-Griffith, 1st Baronet, former barrister and Liberal politician
Iris de Freitas Brazao – First female prosecuting lawyer in the Caribbean
Samuel Thomas Evans, barrister, judge, Liberal politician
Elwyn Jones, Baron Elwyn-Jones, Attorney General for England and Wales (1966–1970) and Lord Chancellor (1974–1979)
John Morris, Baron Morris of Aberavon, Chancellor of the University of Glamorganand Attorney General for England and Wales (1997–1999)
Civil servants[edit]
Timothy Brain, former Chief Constable for Gloucestershire
Goronwy Daniel, former civil servant and academic
Politicians[edit]
Joe Borg, European Union Fisheries and Maritime affairs Commissioner [60]
Captain Roderic Bowen, former Liberal MP and Deputy Commons Speaker
Nick Bourne former Welsh Assembly Member and Leader of the Welsh Conservatives
Rehman Chishti, Conservative MP for Gillingham and Rainham (2010-) and UK Prime Minister Boris Johnson's Special Envoy for Freedom of Religion or Belief (September 2019-)
Stephen Clackson Independent councillor on Orkney Islands Council [61]
David Davies, 1st Baron Davies, Liberal politician and philanthropist [62]
Glyn Davies, Conservative MP for Montgomeryshire
Gwilym Prys Davies, Labour member of the House of Lords, 1982-2015
Gwynfor Evans, first Member of Parliament for Plaid Cymru
Steve Gilbert, former Liberal Democrat MP for St Austell and Newquay 2010–15
Siân Gwenllian, Plaid Cymru AM for Arfon
Neil Hamilton, former Conservative MP and current AM, barrister
Lady Sylvia Hermon, Ulster Unionist politician
Emlyn Hooson, Baron Hooson, former Liberal politician
Cledwyn Hughes, Baron Cledwyn of Penrhos, former Labour MP and parliamentarian
Dato' Seri Hishammuddin Hussein, Malaysian Home Minister
Dan Jarvis, Labour MP for Barnsley Central
Bethan Jenkins, Plaid Cymru AM for South Wales West
Carwyn Jones, First Minister of Wales, Assembly Member for Bridgend
Gerry MacLochlainn Sinn Féin politician
John Morris, Baron Morris of Aberavon, Labour politician
Elystan Morgan, Baron Elystan-Morgan, former Labour MP for Ceredigion
Roland Moyle, Labour politician, Parliamentary Private Secretary to Clement Attlee
Will Quince, Conservative MP for Colchester
Dan Rogerson, former Liberal Democrat MP
Molly Scott Cato, Green Party MEP
Ahmed Shaheed, Maldivian politician
Virginijus Sink
If you are planning to study abroad in the UK and targeting this university, you can get in touch with AEC. Give us a call on +91-8448446609 or 011-43334444 to get assistance on call. You ca also write a query and sent it to us at enquiry@aecoverseas.com.