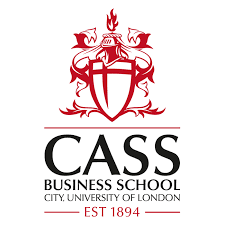 Total Students
Over 4,000 students

An Overview
Quick Facts
Rankings (2023)
Cost
Gallery
Map
An Overview
Bayes Business School, formerly known as Cass Business School, is the business school of the City, University of London, located in St Luke's, just to the north of the City of London. It was established in 1966, and it is consistently ranked as one of the leading business schools in the United Kingdom.
Quick Facts
Rankings (2023)
Cost
Gallery
Map
If you are planning to study in UK and targeting this university, you can get in touch with AEC. Give us a call on 080-69029999 or 011-43334444 to get assistance on call. You can also write a query and sent it to us at enquiry@aecoverseas.com
Particular: Details
Location: Bunhill Row
Established: 1966
Total Students: 4200
Percentage of International Students: 12%
Cass Business School (short for the Sir John Cass Business School) is ranked among the best business schools in Europe and regarded as one of the world's top leading and successful business schools.
The university has developed rapidly since its inception in 1962 and now has around 15,000 students based at locations across Kent in Canterbury, Medway (as part of the Universities at Medway partnership) and Tunbridge Wells.
The university also offers academic and professional programmes, including doctorates and research degrees in the arts, humanities and social and applied sciences.
Cass plays a key role in the development of many academic aspects of actuarial science, finance, banking, energy and real estates, and is widely known for its innovation and academic strength, making it one of the most prestigious institutions of higher learning in the world.
Furthermore, CBS is in the elite 1% of business schools worldwide that possess the distinguished Triple Crown Accreditation – AMBA, EQUIS and AACSB.
The school is divided into the three faculties of Actuarial Science and Insurance, Finance, and Management. It awards BSc (Hons), MSc, MBA and PhD degrees and is one of under 70 schools globally to be accredited by all of the AMBA in the United Kingdom, EQUIS in Europe, and the AACSB in the United States.
Telephone:  +44 (0)20 7040 8633
The university caters students of all types, – Disabled, Mental Health, Disability, Dyslexia, and many more. They have a special team to cater all of their needs and well-being.
The university also gives practical advice and support. From personal academic tutor, financial support, peer mentor, student meditation to safety support.
QS rankings
Cass ranked top 10 business school in the UK, top 20 in Europe and rated as a "Top-Tier Employability school" by the "QS Global 250 Business Schools 2017".
Top 10 in the UK under both "Accounting and Finance" and "Business and Management" in the 2017 QS World University Rankings by subjects
Cass also ranked 27th globally, 3rd in the UK under Finance category for "Global 200 Business Schools Report 2013/14"
Financial Times rankings
3rd in London, 6th in the UK, 26th in Europe (Financial Times European Business School Ranking 2016)
2017, MSc Finance ranked 20th globally, 4th in the UK.
2017, Master of Management ranked 18th globally with a 3-year average at 29th.
2017 EDUNIVERSAL BestMaster
MSc International Accounting & Finance ranked 5th in the UK under Accounting & Audit.
MSc Insurance & Risk Management ranked 12th in the world and 1st in the UK under Insurance category.
2017 Times Higher Education world university rankings:
Ranked Cass Business School 8th in the UK under "Business and Economics".
MBA rankings
5th in the UK, 13th in Europe, 37th globally (Financial Times Global MBA Ranking 2017)
2nd in London, 5th in the UK, 13th in Europe (Economist Which MBA Ranking 2016)
2nd in the UK, 7th in the world for Entrepreneurship (Financial Times Top MBAs for entrepreneurship 2017)
EMBA ranked 31st globally (Financial Times Executive MBA Ranking 2016.
Chapter Old Street
Old Street
Canto court
Therese House
iQ City
iQ Shoreditch
Liberty House Sebastian Street
East Central House
Liberty House St John Street
Old Street Residence
Student Living Heights
Chapter Spitafields- Britannia
Urbanest Hoxton
Artillery Lane
iQ Will Wyatt Court
Kirby Street
It is situated in 106 Burnhill Row, London EC1Y 8TZ, UK
Muhtar Kent
Peter Cullum
Liu Mingkang
William Castell
Robert P Kelly
Barrie Pettman
Jay Shetty
Syed Ali Raza
Set Aung
Jeff Wooller
James J Greco
Evan Edingar
If you are planning to study abroad in the UK and targeting this university, you can get in touch with AEC. Give us a call on +91-8448446609 or 011-43334444 to get assistance on call. You can also write a query and sent it to us at enquiry@aecoverseas.com.