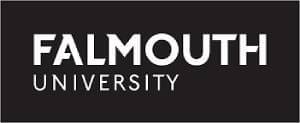 Location
Falmouth, England


Total Students
5,385 (2016)

An Overview
Quick Facts
Rankings (2023)
Cost
Gallery
Map
An Overview
Falmouth University is a specialist public university for the creative industries, based in Falmouth and Penryn, Cornwall, England. It was founded in 1902 as the Falmouth School of Art, and became a university in 2010.
Quick Facts
Rankings (2023)
Cost
Gallery
Map
If you are planning to study in UK and targeting this university, you can get in touch with AEC. Give us a call on 080-69029999 or 011-43334444 to get assistance on call. You can also write a query and sent it to us at enquiry@aecoverseas.com
Particular: Details
Location: Falmouth and Penryn
Established: 1902
Total Students: 6,850
Percentage of International Students: 15%
Falmouth University (Cornish: PennskolAberfala) is a specialist University for the creative industries based in Falmouth and Penryn, Cornwall, England. Founded as the Falmouth School of Art in 1902, it has previously been known as Falmouth College of Art and Design and then Falmouth College of Arts before it received degree-awarding powers, and the right to use the title "University College", in March 2005.
On 9 December 2012, the University College was officially granted full university status by the Privy Council.
The university is located in Penryn and Falmouth. Penryn Campus, near the town of Penryn, is the larger of its two campuses, which it operates in partnership with the University of Exeter. Falmouth Campus is in Falmouth town centre.
As of 1 March 2005, Falmouth College of Arts became University College Falmouth, the only independent Higher Education institution based in Cornwall able to offer degrees in its own name.
Falmouth School of Art & Design became Falmouth College of Arts to signify its recognition of media as an arts subject. From 1992, the College's awards were accredited by the University of Plymouth.
Phone- 01326 370460
Mail- studentservices@fxplus.ac.uk
The university treats students with utmost priority. The well being of the students are considered really important hence,
one on one seminar are available.
Private tutors are also available.
People with disability have different staff and facilities
Falmouth Campus- Falmouth Campus is the university's main administrative hub and is the main centre for the Schools of Art, Design and Fashion. It is home to the courses of BA(Hons)Fashion Design, Fine Art, Graphic Design, Illustration, Performance Sportswear Design, Sustainable Product Design and Public Relations, and provides facilities for MA Creative Advertising and MA Illustration: Authorial Practice. Due to the projected high intake for September 2012, the campus underwent changes to accommodate this, with the first floor of the library being converted into BA Graphic Design studios following denial of planning permission to build upon the already existing graphic design department building.
Penryn Campus- Penryn Campus was originally acquired by Falmouth College of Arts in 1998. The seventy-acre site was formerly a convent school for the community. Falmouth approached both the University of Plymouth and the University of Exeter to see if they would show any interest in setting up a combined university campus, both showed an interest but Plymouth withdrew. The newly built campus opened in 2004 with the completion of the Daphne du Maurier building and first phase of student accommodation, and has seen significant growth in student numbers and facilities in the last eight years. Penryn Campus is the hub of the Combined Universities in Cornwall project, intending to improve the amount and quality of further and higher education available in Cornwall.
Dartington Campus- The University College acquired its Dartington Campus in Totnes when it took over the administration of Dartington College of Arts in 2008 creating a third campus. The college later decided to close the campus and merge the students with its own student body in Penryn and Falmouth. A Performance Arts Centre was opened in 2010 and the Dartington Campus was closed, other courses merged straight into the already existing Falmouth courses. Traces of Dartington can be found at Penryn in various forms. These include the Dartington Society, Dartington colours throughout the Performance Centre and the inclusion of Dartington College's name under the Falmouth logo. It was announced in October 2012 that Bicton College will be taking over the Dartington Campus grounds.
Henry Scott Tuke House- Henry Scott Tuke House is 12 blocks of student purpose built accommodation opened in 1999. It is named after one of Falmouth's famous painters, Henry Scott Tuke. It provides accommodation for 156 primarily students studying at the Falmouths Campus.
Laurence Anholt, visual artist
Luisa Baldini, newsreader and presenter
Stewart Brown, poet, artist and writer
Rex Crowle, BAFTA-winning game developer [30]
Tacita Dean, visual artist
SarindarDhaliwal, visual artist
Lorna Dunkley, TV presenter
Jago children's book illustrator[31]
John Dyer (painter), visual artist
Liz Fuller, actress
Gunnar Garfors, CEO and president
Neil Harbisson, cyborg activist and artist
Toby Haynes, TV director
Ben Howard, singer (did not graduate) [32]
CoseiKawa, Illustrator
Hew Locke, visual artist
Sophie Long, news presenter
David Manley (artist), visual artist
Paul McGowan (artist), visual artist
Bob Moran, cartoonist
Hugh O'Donnell (artist), visual artist
Hugh Pym, broadcaster
Alex Randall, lighting design
Ben Rivers, film maker
Keith Salmon, visual artist
Tim Shaw (sculptor), visual artist
David Tremlett, visual artist
Julie Umerle, visual artist
Kelly Warman, film maker
Gerard Woodward, novelist and poet
Lynette Yiadom-Boakye, visual artist
Tom Raffield, Furniture and lighting designer
Lily Somerville and Megan Markwick of IDER, singer-songwriter duo
If you are planning to study abroad in the UK and targeting this university, you can get in touch with AEC. Give us a call on +91-8448446609 or 011-43334444 to get assistance on call. You ca also write a query and sent it to us at enquiry@aecoverseas.com.