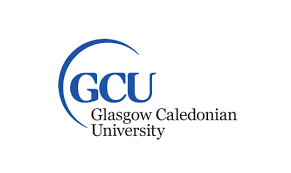 GLASGOW CALEDONIAN UNIVERSITY

Location
Glasgow, Scotland


Total Students
Over 17,000 students

QS Ranking (2023)
801-1000
An Overview
Quick Facts
Rankings (2023)
Cost
Gallery
Map
An Overview
Glasgow Caledonian University (GCU) is a public university located in Glasgow, Scotland. It was formed in 1993 by the merger of The Queen's College, Glasgow and Glasgow Polytechnic. GCU is known for its industry-focused courses and its commitment to social justice. The university has a strong international reputation, with students from over 120 countries enrolled.
Quick Facts
Rankings (2023)
Cost
Gallery
Map
If you are planning to study in UK and targeting this university, you can get in touch with AEC. Give us a call on 080-69029999 or 011-43334444 to get assistance on call. You can also write a query and sent it to us at enquiry@aecoverseas.com
Particular: Details
Location: Glasgow, Scotland
Established: 1993
Total Students: 16,860
Percentage of International Students: 30%
The Queen's College, which specialised in providing training in domestic science, received the Royal accolade of being named after Queen Elizabeth in its centenary celebrations in 1975. Queen Elizabeth was, herself, Patron of the College since 1944.
Glasgow Polytechnic, which was one of the largest central institutions in Scotland, offered externally validated degrees and diplomas in engineering, science, and the humanities: the first of which was a BA in Optics, followed by degrees in Social Sciences (1973) and Nursing (1977).
Computing, Engineering and Built Environment GCU's IT, engineering and construction experience is housed within the School of Computing, Engineering and Built Environment. The School is composed of 8 departments:
Applied Science (Control, Instrumentation and Forensics)
Electrical and Electronic Engineering
Mechanical Engineering
Construction and Surveying
Civil Engineering and Environmental Management
Applied Computer Games
Computing
Cyber Security and Networks
The Glasgow School for Business and Society
The School is composed of the following three departments:
Department of Law, Economics, Accountancy & Risk
Department of Business Management
Department of Social Sciences, Media & Journalism
Health and Life Sciences
The School of Health and Life Sciences is one of Scotland's largest research and teaching centres in health care and life sciences; Scotland's only provider of optometry training; and home to an eye clinic, based on campus. GCU is ranked in the Top 20 in the UK for allied health research at world-leading and internationally excellent standards. The School is, since 1993, Scotland's only designated World Health Organization Collaborating Centre (WHOCC) for Nursing and Midwifery Education, Research, and Practice It is also home to the Scottish Ambulance Academy; the only educational establishment in the UK to be formally endorsed by the College of Paramedics and certified by the Health and Care Professions Council, providing professional training for Paramedics on behalf of the Scottish Ambulance Service. The School is composed of the following three departments:
Department of Nursing and Community Health
Department of Psychology, Social Work and Allied Health Sciences
Department of Life Sciences
The university provide various services for students-
Visa and Immigration
Well being
Visa Immigration Support and Advice (V.I.S.A.)
Student Registry
Careers Service
Consulting rooms for pre-booked one-to-one appointments
I.S.A. Drop-in Sessions
Career Clinics
Skype suite and Campus Life events space
IT helpdesk contact information
Finance office online payments and help.
The Bond University campus features a series of Faculty sandstone buildings centred around man-made Lake Orr. The campus was conceived and developed by master planner Daryl Jackson
of Jackson Architecture with significant input from Queensland architect Robin Gibson. The signature arch building was designed by Japanese architect Arata Isozaki.
Students at Bond University have access to a number of academic, technological and recreational facilities. Bond University offers private or shared accommodation on-campus and provides assistance for students seeking off-campus accommodation. The John and Alison Kearney Library services the University in two locations on campus, the Main Library and the Law Library. The Library is recognised as a highly customer-focused support service for the University community and external organisations.
Caledonian Court- Their 'village within the city', Caledonian Court, is the perfect place to live if you're looking for that home from home atmosphere. Living at Caledonian Court is an ideal way to make friends with people from all over the world, and our international community includes students from places such as Nigeria, China, Greece, France, Germany and America.
Students can also find off campus locations, according to their requirements here- https://www.beststudenthalls.com/student-accommodation/newcastle/
Location of the University
GCU's main campus is in Glasgow city-centre. A second campus in London is home to the British School of Fashion. In September 2013 the university founded Glasgow Caledonian New York College, which is an independent partner institution whose Wooster Street campus is based in the city's SoHo district.
Laura Bartlett, field hockey bronze medallist at the 2012 Olympic Games
Kevin Bridges, comedian
Lesley Laird, Scottish Labour Party, MP
Gordon Brown, former British Prime Minister, Lecturer in Politics (1976–1980)
Michael Keating, Chair in Scottish Politics, University of Aberdeen
Andy Kerr, Scottish Labour Party politician, former Member of Parliament
Rhona Martin, curling gold medallist in the 2002 Winter Olympic Games
Gordon MacDonald, Scottish National Party MSP for Edinburgh Pentlands
Drew McIntyre, professional wrestler
Ailsa McKay, Professor of Economics
Siobhan McMahon, Scottish Labour Party MSP
Pat Nevin, retired footballer
Eunice Olumide, model
SikandarRaza, cricketer, Zimbabwe Cricket
Hassan Rouhani, President of Iran[49]
Anna Sloan, curling bronze medallist at the 2014 Winter Olympics
GregorVirant, Minister of the Interior and Public Administration of Slovenia
Sean Michael Wilson, comic book writer
If you are planning to study abroad in the UK and targeting this university, you can get in touch with AEC. Give us a call on +91-8448446609 or 011-43334444 to get assistance on call. You can also write a query and sent it to us at enquiry@aecoverseas.com.