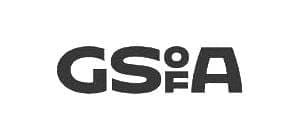 Location
Glasgow, Scotland



An Overview
Quick Facts
Rankings (2023)
Cost
Gallery
Map
An Overview
The Glasgow School of Art (GSA) is a higher education art school based in Glasgow, Scotland, offering undergraduate degrees, post-graduate awards (both taught and research-led), and PhDs in architecture, fine art, and design. It is one of the world's leading art schools, and is ranked 11th in the world, 6th in Europe and 3rd in the UK by the 2022 QS World University Rankings: Art & Design.
Quick Facts
Rankings (2023)
Cost
Gallery
Map
If you are planning to study in UK and targeting this university, you can get in touch with AEC. Give us a call on 080-69029999 or 011-43334444 to get assistance on call. You can also write a query and sent it to us at enquiry@aecoverseas.com
Particular: Details
Location: Glasgow, Scotland
Established: 1845
Total Students: 2500
Percentage of International Students: 20%
The Glasgow School of Art (GSA) is a higher education art school offering undergraduate degrees; post-graduate awards (both taught and research-led) and PhDs in architecture, fine art and design based in Glasgow, Scotland. The School is organised into five academic schools:
The Mackintosh School of Architecture
The School of Design
The School of Fine Art
The School of Simulation and Visualisation
The Innovation School
Additionally, the Sharjah Surgical Institute (SSI), which is located in the Medical and Health Sciences campus and offers training program for surgeons from the region, was established with the cooperation of international partners, including Johnson and Johnson and Olympus. The Clinical Training Center (CTC) is accredited as a medical training and testing center by the: Royal College of Surgeons of England, International Federation of Surgery and Obesity and Metabolic Disorders(IFSO), European Association for Endoscopic Surgery (EAES), American Heart Association, and the Ministry of Health in United Arab Emirates.
The Glasgow School of Art is host to a number of high-profile research projects, funded primarily through the Arts and Humanities Research Council, the Engineering and Physical Sciences Research Council, and the Economic and Social Research Council, although other UK research councils have funded projects in the past.
The School's campus has grown since that time and in 2009 an international architectural competition was held to find an architect-led design team who would develop the Campus Masterplan and design the Phase 1 building. The competition was won by New York-based Steven Holl Architects working with Glasgow-based JM Architects.
Student Welfare
Practical support and advice about accommodation, funding and finances, childcare and the practicalities of being a student.  You will also find advice for Care Leavers and Looked After Young People.
Learning Support & Development
Help and advice is available to all students about the process of learning at the Glasgow School of Art.  Specific support is also available to international students for whom English is not their first language.
Counseling
Offers students the opportunity to talk through personal and troubling issues in a safe and confidential environment with a professional, trained counselor.
Supporting Students with Disability
Offers specific support to students who have a disability (a physical or sensory impairment, medical condition or specific learning difficulty such as dyslexia).
Support for International Students
Visa and immigration information is available for students who are studying on a Tier 4 General Student visa.
The university has been accredited by Privy Council.It holds 105th country rank. The world rank for the school is 1896.
The following accommodation houses are 5 mins walk from the campus-
iQ Elgin Place
Base Glasgow
True Glasgow
Boyce House
333 bath Street
St mungo's
Robert Own House
Dobbie's Point
Newton house
Glasgow Campus– The school has a large footprint across Glasgow: From the date of the first fire of May 2014, until September 2019 the School of Fine Art was temporarily housed in a campus at the Tontine Building, Merchant City, Glasgow.[31] The School of Design, The Innovation School and The Mackintosh School of Architecture, along with the GSA Library are all located in and around the Garnethill area, where the Mackintosh Building sits.
The Stow Building, bought from Kelvin College (hence retaining the name, Stow) – has been refurbished and fitted out. Stow opened to the general public for the first time for the 2019 degree show, and opened as a functioning academic building, housing all of the Fine Art courses, in September 2019.
Forres – Altyre Estate Campus– The Innovation School also has a base in Forres, Morayshire; focusing on research-led teaching at post-graduate level.
Singapore campus– Since September 2012, the GSA has delivered years 3 and 4 of its Bachelor of Arts (Hons) Programmes in Communication Design and Interior Design in Singapore, in partnership with the Singapore Institute of Technology (SIT), based at the Temasek Polytechnic Campus in Tampines.
The programmes enable Diploma students from the Singapore Polytechnics to progress from a Diploma to a BA (Hons) degree.
Students studying in Singapore benefit from the same programme of study and award as in the home institution, along with resources and equipment according to the GSA specifications.
Janet Macdonald Aitken – painter
Ann Dunlop Alexander – painter
Lena Alexander – painter
Jessie Algie – flower painter
Mary Parsons Reid Allan (1917–2002) – painter
Edith Lovell Andrews (1886–1980) – painte
Sophie Aston – painter
Harry Benson – photographer
Christine Berrie – illustrator
Douglas Robertson Bisset – sculptor
Sam Black – artist
Robert Henderson Blyth – artist
Leonard Boden, portrait painter
Christine Borland – artist, 1997 Turner Prize Nominee
Martin Boyce – artist, 2011 Turner Prize winner
Roderick Buchanan – artist, 2000 Beck's Futures winner
Nancy Jane Burton – painter
John Byrne – playwright, artist
Ian Callum – automotive designer
Steven Campbell – artist
Peter Capaldi – actor, 1995 Oscar winner for short film
EvelynCarslaw – landscape painter
Emilio Coia – caricaturist
Nathan Coley – artist – 2007 Turner Prize nominee
Robert Colquhoun – painter and printmaker
Robbie Coltrane – actor
Stephen Conroy – painter
Gertrude Mary Coventry – portrait painter
James Cowie – painter
Hugh Adam Crawford – painter
Darren Cullen – artist, musician
Ken Currie – artist
de CourcyLewthwaite Dewar – enamelist and metalworker
Michelle de Bruin – artist, stonecarver and lettercutter
Alexander BrownlieDocharty – artist
Jessie Alexandra Dick – painter and teacher
David Donaldson – Painter and Limner to Her Majesty the Queen in Scotland
Joan Eardley – artist
Christian Jane Fergusson – artist
Anna Findlay – artist, printmaker
Ian Hamilton Finlay – artist, poet, Turner Prize nominee 1984
Hannah Frank – artist and sculptor
Alex Frost (artist) – sculptor[citation needed
John Glashan – artist, cartoonist and illustrator
Douglas Gordon – artist, 1996 Turner Prize winner
Alexander Goudie – artist
Doris Grant – nutritionist
Alasdair Gray – novelist and muralist; author of Lanark: A Life in Four Books
Muriel Gray – broadcaster, author, journalist
Norah Neilson Gray – artist
Sir James Gunn – landscape and portrait painter
Thomas Symington Halliday – painter and sculptor
IlanaHalperin – artist
Bob Hardy – musician (bassist in Franz Ferdinand)
Fran Healy – musician, in Glasgow-based band Travis
Pam Hogg – fashion designer
Peter Howson – artist
Scott Hutchison – musician, artist
Cathy Jamieson – politician
If you are planning to study abroad in the UK and targeting this university, you can get in touch with AEC. Give us a call on +91-8448446609 or 011-43334444 to get assistance on call. You ca also write a query and sent it to us at enquiry@aecoverseas.com.