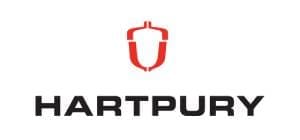 Location
Hartpury, England


Total Students
Over 4,500 students

QS Ranking (2023)
901-1000
An Overview
Quick Facts
Rankings (2023)
Cost
Gallery
Map
An Overview
Hartpury University and Hartpury College is a specialist education provider offering diplomas, undergraduate and postgraduate qualifications in animal, agriculture, equine and sport. It is located in Gloucestershire, England, and has over 4,500 students from over 60 countries.
Quick Facts
Rankings (2023)
Cost
Gallery
Map
If you are planning to study in UK and targeting this university, you can get in touch with AEC. Give us a call on 080-69029999 or 011-43334444 to get assistance on call. You can also write a query and sent it to us at enquiry@aecoverseas.com
Particular: Details
Location: Gloucestershire, England
Established: 1947
Total Students: 4,000
Percentage of International Students: 15%
Hartpury offers a unique experience on its specialist campus for those studying animal, agriculture, equine, sport, and business-related topics.
Students receive help and guidance from the dedicated international team during their application process, and throughout their time at Hartpury.
Hartpury is the choice of students from over 45 countries worldwide, creating a diverse international community.
Set on a 360-hectare campus, Hartpury University specialises in animals, agriculture, equine, veterinary nursing and sport degrees. Awarded Gold in the Teaching Excellence Framework (2018), students can be confident of high-quality teaching. Hartpury is home to centres for rider performance, equine and canine therapy, advanced sports technology, semi-professional athletes, a commercial farm, a veterinary nursing centre, and over 70 animal species.
The university library is open 24/7. There's a quiet study space and a dedicated postgraduate study area.
Students have access to with a wide range of books, e-books and journals as well as PCs, printers, and photocopiers.
Library services include poster printing, dissertation binding and external journal requests.
The latest Microsoft Office package is available to students at no cost, and can be downloaded to their personal computer.
IT services in the Student Zone can help students with any difficulties they encounter when using the university IT facilities.
Other services and facilities
Student café and eatery
Students have plenty of choice to grab refreshments or a snack. A Costa coffee outlet – Red & Black – serves light snacks throughout the day. Students can also grab breakfast, lunch or an evening meal from the restaurant, Graze.
Social spaces
Students can enjoy pool tables and TVs as well as a flexi-study zone in the Legends Bar. The 360-hectare campus has a gym, golf course, several sport pitches, and plenty of open land to enjoy the countryside.
One-to-one and group support is given via the Achievement and Success Centre.
A range of workshops focus on increasing skills, confidence and academic performance.
Hartpury is committed to responding to learning support and/or disability needs.
Students with specific learning differences are offered learning support.
Hartpury has an on site medical centre with nurses.
There is a sexual health nurse available on site on certain days of the week.
Students can book appointments with the nurse through Student Services.
Counselling and mental health support
Counsellors and wellbeing officers on site provide advice and guidance.
Students benefit from car parking on site, regular bus services running to and from campus, and discounts with local taxi firms.
Free minibus shuttle services operate to Gloucester city centre in term time, during the day and evening.
Hartpury is around a 10-minute drive from Gloucester and 20 minutes from Cheltenham.
The university is close to major bus and rail routes, as well as motorways.
Bristol and Birmingham airports are around 1 hour away. Gatwick and Heathrow airports are 2 hours' drive.
The Students' Union provides opportunities from volunteering to employability support and campaigning.
There are a range of clubs and societies such as volleyball, Raise and Give, cheerleading, media, LGBT+, and more.
The Students' Union has 150 representatives to ensure students have a voice when it comes to important decisions.
Students can choose to live on campus or in the heart of Gloucester city centre.
A range of room and living area sizes are available. All bedrooms on Hartpury campus have an en suite shower.
On-campus facilities include a student bar, Wi-Fi, laundry rooms, gym and sports facilities, as well as cafés and restaurants.
For students living off-campus there is a regular free shuttle bus service, and public transport buses visit the campus.
First year undergraduates are guaranteed Hartpury-managed accommodation. Priority booking is given to international students.
The college has an alumni association called Connect, with membership automatically conferred on former students from both Further and Higher Education programmes, as well as current and former members of staff.
If you are planning to study abroad in the UKand targeting this university, you can get in touch with AEC. Give us a call on +91-8448446609 or 011-43334444 to get assistance on call. You can also write a query and sent it to us at enquiry@aecoverseas.com.