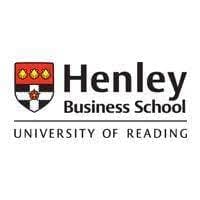 Location
Greenlands, England


Total Students
Over 7,000 students

An Overview
Quick Facts
Rankings (2023)
Cost
Gallery
Map
An Overview
Henley Business School is a triple-accredited business school located in Henley-on-Thames, Oxfordshire, England. It is part of the University of Reading. Henley Business School is one of the oldest business schools in Europe, having been founded in 1945. It is known for its research on entrepreneurship and sustainable business.
Quick Facts
Rankings (2023)
Cost
Gallery
Map
If you are planning to study in UK and targeting this university, you can get in touch with AEC. Give us a call on 080-69029999 or 011-43334444 to get assistance on call. You can also write a query and sent it to us at enquiry@aecoverseas.com
Particular: Details
Location: Melbourne
Established: 2008
Total Students: 4,576
Percentage of International Students: 16%
Henley Business School, a part of University of Reading which was founded in the year 1945, happens to be one of the oldest business schools in the UK. It happens to be one of the top 10 institutes in the UK for post graduate studies with its full- time MBA ranked #5 in the UK and its executive MBA ranked #27 globally.
Henley has a well-established network of offices and partnerships all across the globe. It has students of over a 100 nationalities and has a diverse network of alumni of 73,000 professionals hailing from about 150 countries
Henley Business School also belongs to the elite group of business institutions who hold triple accreditation for the quality of the faculty that it houses and the output that they produce.
The institute has 2 campuses- Whiteknights Campus in Reading & Greenlands.
The majority of the undergraduate and postgraduate study takes place at the University of Reading's main campus which the Whiteknights Campus.
Both the campuses are equipped with state-of-art facilities which include hi-tech lecture theatres, wireless internet, high quality seminar halls and various facilities for students with disabilities.
The residence halls have around 4984 bedrooms for students located on or close to the campus. Students can opt for catered or a self-catered accommodation type. In addition to this there are 8 eating outlets available to students where they can eat from as a part of the catered package.
The accommodations also include arrangements for matured students with spouses/ family.
Applications need to be sent in through the online mode.
Students wishing to pursue their education at Henley Business School can seek financial aid in forms of student loads, scholarships and bursaries.
Bursaries: Henley Business School offers 4 bursaries of up to 15,000 GBP each over a period of three years for undergraduate students.
Scholarships for Undergraduate Courses:
The Henley Business School Academic Excellence Scholarship: Offered to EU students who show promise but may find it difficult to undertake further studies.
Reading Real Estate Foundation Scholarships: These are offered to students who are unable to complete the course without financial assistance. In addition to the grants and bursaries, they are also offered PhD studentships and graduation awards.
1 million Scholarship fund: 100 scholarships available across the post graduate programmes for the brightest students across the globe.
Other scholarships that are offered through the UK government can be used to aid your student. Some of them include:
Chevening Scholarships
Commonwealth Masters Scholarships
Henleyoffers the alumni the option to use their online resources and the ability to become a member of its global alumni network which has professionals from over 150 countries. It also offers tips on career development or recruit Henley graduates.A few of the notable alums of Henley Business School are:
Amina J. Mohammed
MizingaMelu
Jo Lunder
James Younger
Michael Lissack.
If you are planning to study abroad in Australia and targeting this university, you can get in touch with AEC. Give us a call on +91-8448446609 or 011-43334444 to get assistance on call. You can also write a query and sent it to us at enquiry@aecoverseas.com.