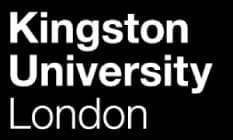 Location
Kingston, England


Total Students
Over 20,000 students

QS Ranking (2023)
801-1000
An Overview
Quick Facts
Rankings (2023)
Cost
Gallery
Map
An Overview
Kingston University is a public university located in Kingston upon Thames, Surrey, England. It was founded in 1899 as Kingston Technical Institute and became a university in 1992. Kingston University is a member of the University Alliance, a network of 21 UK universities.
Quick Facts
Rankings (2023)
Cost
Gallery
Map
If you are planning to study in UK and targeting this university, you can get in touch with AEC. Give us a call on 080-69029999 or 011-43334444 to get assistance on call. You can also write a query and sent it to us at enquiry@aecoverseas.com
Particular: Details
Location: Kingston, upon Thames, London
Established: 1992
Total Students: 16,820
Percentage of International Students: 16.5%
Kingston University is ranked in the UK's top 50 in the 2020 Guardian University Guide*
Top in the UK for design and crafts.
Top in London for nursing and midwifery, run jointly with St George's, University of London.
Kingston University is a top 10 London University and is ranked in the top 200 young universities in the world.
 Kingston School of Art's fashion degree among best in the world in Business of Fashion listings
We have 13,105 home/European students, and 3,680 overseas students from more than 140 countries.
95% of our graduates are in work or further study six months after of graduating.
60% of the University's research submission was rated as world-leading or internationally excellent in REF 2014.
Kingston has over 19,000 students and a turnover of £192 million. It has four campuses situated in Kingston and Roehampton. The university specialises in the arts, design, fashion, science, engineering, and business and is organised into four faculties: Kingston School of Art (KSA), Faculty of Business and Social Sciences (which combines Kingston Business School (KBS) and the School of Law, Social and Behavioural Sciences), Faculty of Health, Social Care and Education and Faculty of Science, Engineering and Computing (SEC). The Kingston Business School (KBS) is CNAA Master of Business Administration (MBA) degree approved.
The Union of Kingston Students (UKS), formerly Kingston University Students' Union (KUSU), and in the 1990s KUGOS (Kingston University Guild of Students') is a charitable organisation representing the student body and aiming to provide services and activities beneficial to the student experience. It is a student union in the meaning of the term given in the Education Act 1994, and whilst independent of the university is funded by a block grant from it.
Kingston University  have a total of 2,220 rooms available in our halls of residence – each of which has a different feel. Most rooms have en-suite facilities, we have a number of self-contained studios and the remainder of rooms share bathrooms with the other students in the flat.
Living in halls is a great way to get to know other people and can be great fun – you will be living with students from a variety of backgrounds and cultures on different courses in mixed-gender flats.
Their halls are linked to the main University campuses by a free intersite bus service that also serves Kingston town centre and Surbiton station. Permits for car parking are available at our hall sites (except 75 Penrhyn Road) and there are also secure cycle racks and / or sheds.
They have a range of accommodation especially for disabled students. If you would like to apply for adapted accommodation please get in touch with our disability advisers for more information.
At Kingston they guarantee an offer of accommodation for all new full-time undergraduate students and first year international postgraduate students for the September intake. Please note they we work with a number of approved private providers to ensure alternative accommodation is available, in the unlikely event that our own halls are fully occupied.
Kingston University is based in Kingston upon Thames, a vibrant area on the River Thames in south-west London, only 30 minutes away from central London. Kingston is consistently rated one of the safest London boroughs (Metropolitan Police) as well as the second happiest place to live in London (Rightmove).
ee Freeman Chief constable of Humberside Police, 2017–
Guy de Faye, former news presenter and former Deputy of the States of Jersey.
Riad Yassin former Foreign Minister of Yemen
John Le Fondre Chief Minister, States of Jersey
Lavinia Greenlaw, poet and novelist
Lawrence Dallaglio holding the Rugby World Cup.
Gregory Venables, Bishop of Argentina
Lawrence Dallaglio, rugby union player, former captain of the English national team
If you are planning to study abroad in the UK and targeting this university, you can get in touch with AEC. Give us a call on +91-8448446609 or 011-43334444 to get assistance on call. You can also write a query and sent it to us at enquiry@aecoverseas.com