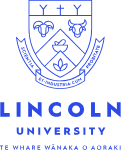 LINCOLN UNIVERSITY

England
Particular: Details
Location: Lincoln, England
Established: 1861
Total Students: 15,875
Percentage of International Students: 15%
Lincoln's city-centre campus is based on the picturesque Brayford Pool marina, providing a modern student-centred environment close to everything students need.
Lincoln has a great track record for its work with students, including its 'student as producer' ethos which connects students with research.
Graduate prospects are high. Many courses include opportunities for work placements and direct engagement with industry, such as through guest lectures.
Set in the heart of a beautiful and historic city, the University of Lincoln is proud of its reputation for a high-quality student experience underpinned by inspirational teaching. Recognised for its pioneering approach to working with industry, its unique relationships with companies such as Siemens have been recognised through national awards.
The university is structured as a college based system with each college led by a Pro Vice Chancellor. There are four colleges of study, each comprising schools, institutes and research centres.
College of Science
School of Chemistry
School of Computer Science
School of Engineering
School of Life Sciences
School of Geography
School of Mathematics & Physics
School of Pharmacy
National Centre for Food Manufacturing
Lincoln Institute for Agri-Food Technology
Lincoln Institute for Health
College of Art
School of Architecture & Design
School of English & Journalism
School of Film & Media
School of Fine & Performing Arts
School of History & Heritage
College of Social Science
School of Education
School of Health & Social Care
Law School
School of Psychology
School of Social & Political Sciences
School of Sport & Exercise Science
Lincoln International Business School
Staff at the university library run numerous workshops in study skills.
Workshops topics include academic referencing, statistics and structuring essays.
Every undergraduate student is allocated a personal tutor.
The Wellbeing Centre offers confidential support on a range of learning issues.
Counselling and mental health support
Students can access the university's confidential counselling service.
The university has a team of professional mental health and wellbeing advisers.
The multifaith chaplaincy can support students of different faiths or none.
The Students' Union also offers its own independent, impartial advice services.
All university accommodation is part of a residential warden scheme.
Most students live on or close to campus, so the majority walk or cycle onto campus each day.
There are on-campus bike stores for cyclists and the city's main train and bus stations are less than half a mile from campus.
Lincoln's bustling high street is just 5 minutes' walk from campus.
Daily direct rail services run between Lincoln and London, with King's Cross Station less than 2 hours away by train.
Lincoln is well-connected to larger cities in the region like Nottingham, Sheffield and Hull, as well as regional airports.
In Lincoln, there are many accommodation options for students. The university owns and operates "The Student Village" including courts and cygnet wharf, a waterfront complex situated on the Brayford campus. In Courts, there are 17 blocks of self-catering apartments, each apartment housing five to eight students and Cygnet Wharf, 3 building with flats of 10–12 people. The site has a range of facilities with a total of 1,037+ bedrooms available including apartments that have been specifically designed for students with disabilities.
Further to this, there is a range of other university owned and private off campus student accommodation in Lincoln.
Jane Chapman – professor of communications
Carenza Lewis – professor for the Public Understanding of Research
Nathan H. Lents – visiting professor in Forensic Science
Gordon Baldwin – potter
David Firth – animator and visual artist
Jonathan Foyle – architectural historian
Andrea Jenkyns – MP for Morley and Outwood
Tom Marshall – artist and photo colouriser
Paul Noble – visual artist
Vicki Phillips – educator and director at the Bill & Melinda Gates Foundation[50]
Chris Rankin – film actor
Thomas Ridgewell – YouTube video creator
Jayne Sharp – broadcaster
Martin Vickers – MP for Cleethorpes
Juan Watterson – MHK for Rushen and Speaker of the House of Keys
Dan Wood – broadcaster
If you are planning to study abroad in the UK and targeting this university, you can get in touch with AEC. Give us a call on +91-8448446609 or 011-43334444 to get assistance on call. You can also write a query and sent it to us at enquiry@aecoverseas.com.