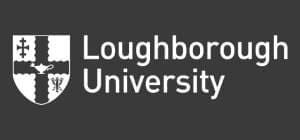 LOUGHBOROUGH UNIVERSITY

Loughborough, England
Particular: Details
Location: Loughborough
Established: 1909
Total Students: 18,439
Percentage of International Students: 30%
Loughborough is currently ranked within the top 10 of all three national league tables and is internationally renowned for its sports-related courses and achievements.[9] In 2013, the university won its seventh Queen's Anniversary Prize, awarded in recognition of its impact through research and skills development in High Value Manufacturing to create economic growth.
The university is also rated five star for excellence by Quacquarelli Symonds in the QS Star Scheme.
The University has 20 academic departments and over 100 research groups, institutes and centres divided between ten schools since the university's new school structure was implemented for the academic year 2011/12. Previous to this, the departments and research institutes were split between three faculties: Science, Engineering and Social Science & Humanities.
Following the war, the institute fragmented into four separate colleges:
Loughborough Training College (teacher training)
Loughborough College of Art (art and design)
Loughborough College of Further Education (technical and vocational)
Loughborough College of Technology (technology and science)
The university is organised into ten schools:
School of Aeronautical, Automotive, Chemical and Materials Engineering (comprising the departments of Aeronautical and Automotive Engineering, Chemical Engineering and Materials)
School of Business and Economics
School of Architecture, Building and Civil Engineering
Loughborough Design School
Wolfson School of Mechanical, Electrical and Manufacturing Engineering
School of Science (comprising the departments of Chemistry, Computer Science, Physics and the Mathematical Sciences)
School of Social Sciences (comprising the departments of Communication and Media, Geography, PHIR and Social and Policy Studies)
School of Sport, Exercise and Health Sciences
School of the Arts, English and Drama (comprising the School of the Arts and the Department of English & Drama)
Loughborough University London (comprising the Institute for Design Innovation, Institute for Digital Technologies, Academy of Diplomacy and International Governance, Glendonbrook Institute for Enterprise Development, Institute for International Management, Institute for Media and Creative Industries, Institute for Sport Business).
London welfare support
English Language Support
Library support
Career Consultancy services
Loughborough Enterprise Network (LEN)
Health care
Mental health support
Loughborough Nightline (student listening service)
Faith and Spirituality
Disabled students and students with specific learning differences
Counselling service
Hardship support
Mitigating circumstances
Visa and immigration advice
As of 2016, there are a total of 17 halls of residence, many of which are named after famous scientists and engineers.The halls are as follows:
| | | | |
| --- | --- | --- | --- |
| Name | Location | Open to | Catering status |
| Robert Bakewell | Village Park | Undergraduates only | Self-catering |
| Butler Court (with A Block) | East Park | Undergraduates only | Self-catering |
| Cayley | Village Park | Undergraduates only | Catered |
| David Collett | West Park | Undergraduates only | Catered |
| Falkner–Eggington | Central Park | Undergraduates and postgraduates | Self-catering |
| Faraday | Village Park | Undergraduates only | Catered |
| Forest Court | Off campus | Postgraduates only | Self-catering |
| Harry French Historic Hall | Off campus | Undergraduates and postgraduates | Self-catering |
| Hazlerigg–Rutland | Village Park | Undergraduates only | Self-catering |
| The Holt | Off Campus | Undergraduates only | Self-catering |
| William Morris | Off campus | Undergraduates only | Self-catering |
| John Phillips | Village Park | Postgraduates only | Self-catering |
| Elvyn Richards | Village Park | Undergraduates only | Catered |
| Royce | Village Park | Undergraduates only | Catered |
| Rutherford | Village Park | Undergraduates only | Catered |
| Telford | Village Park | Undergraduates only | Self-catering |
| Towers | East Park | Undergraduates only | Catered |
The university's main campus is in the Leicestershire town of Loughborough. The Loughborough campus (once the estate of Burleigh Hall) covers an area of 438 acres (1.77 km2), and includes academic departments, halls of residence, the Students' Union, two gyms, gardens and playing fields.Of particular interest are the walled garden, the 'garden of remembrance', the Hazlerigg-Rutland Hall fountain-courtyard and the Bastard Gates.In the central quadrangle of the campus stands a famous cedar, which has often appeared as a symbol for the university. Unfortunately a heavy snowfall in December 1990 led to the collapse of the upper canopy which gave the tree its distinctive shape.
Derek Abbott – physicist and electronic engineer
Adnan al-Janabi – Iraq former minister without portfolio
Steve Backley– javelin thrower
Daniel Bennett – Singaporean footballer
Sam Billings- England and Chennai Super King cricket player
Sir Peter Bonfield – former chief executive of ICL and BT Group
Robbie Brightwell – athlete, European 440 yards champion 1962
Victoria Clarke, psychologist
Sebastian Coe – Olympic athlete, politician and later Chairman of the London Organising Committee for the Olympic Games
David Collier – cricket administrator and businessman, chief executive of the England and Wales Cricket Board (ECB)
John Cooper – Olympic silver medallist at 440 yards hurdles in Tokyo 1964, died in the Paris air disaster 1974
Fran Cotton – rugby footballer
Robin Daniels – engineer and entrepreneur. Board advisor and technology investor.
James Dasaolu – athletics sprinter
Gerald Davies – Wales and British Lion rugby union player, Times journalist, and manager of the British and Irish Lions in South Africa 2009
John Dawes – Wales and British Lions rugby player, captained the British Lions in South Africa 1971
Tobias Ellwood – Conservative MP
OzakEsu – Electronic engineer
Diane Farr – Numb3rs actress
Lorna Fitzsimmons – former NUS President and Labour Party MP
James Gibson – swimmer
Rosalind Gill – Professor of Social and Cultural Analysis, King's College, London
Lisa Goldman – theatre director and writer
Tanni Grey-Thompson – athlete
Steve Hallam – Formula 1 engineer, head of the race team for the McLaren Mercedes Team
Emma Hatton – Actress, lead role in Wicked 2016
Liam Hennessy – renowned exercise physiologist, strength and conditioning coach, and former international athlete
MaddieHinch -Field hockey player
Johnnie Johnson – leading Spitfire ace of World War II, when it was Loughborough College
Ben Kay – England rugby union World Cup 2003 winner
Donna Kellogg – badminton player
Andy Kent – PDC Darts Player
Jeanette Kwakye – athlete
Lisa Lynch – journalist
Rahul Mandal – Research Engineer and The Great British Bake Off Winner.
John Mantle – Wales rugby union and Great Britain rugby league player
Steve Matchett – former F1 mechanic, author and TV presenter
Murray McArthur – Game of Thrones and Doctor Who actor
Colin McFadyean – England and British Lions rugby union player
Colin McFarlane – The Dark Knight (film) actor
David Moorcroft – runner
Neil Oatley – Formula One engineer and designer
Nicholas Osipczak – professional mixed martial artist; a cast member of SpikeTV's The Ultimate Fighter: United States vs. United Kingdom
Monty Panesar – England Test cricketer
Paula Radcliffe – athlete
Chris Read – England Cricket wicketkeeper
Mark Richardson – 400 m athlete
If you are planning to study abroad in the UK and targeting this university, you can get in touch with AEC. Give us a call on +91-8448446609 or 011-43334444 to get assistance on call. You can also write a query and sent it to us at enquiry@aecoverseas.com.