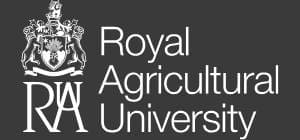 ROYAL AGRICULTURE UNIVERSITY

Cirencester, England
Particular: Details
Location: Cirencester, Gloucestershire, England
Established: 2013
Total Students: 1,150
Percentage of International Students: 12%
The University of the Highlands and Islands conducts its research through a collaboration of twelve colleges and academic institutions. These institutions are defined as Academic Partners which can operate as an autonomous body. Due to the University's regional characteristic, academic partners can determine their own strategy and they are authorized to make their own investments and recruitment.
Accommodation for Students-
8 campuses of The University of the Highlands and Islands offer dedicated accommodation with more than 600 rooms.
Halls of Residence located on campuses include:
Cityheart Inverness, Inverness College UHI, Inverness
Bayhead Bridge Centre, Lews Castle College UHI, Stornoway
Cityheart Elgin, Moray College UHI, Elgin
CityheartDornoch, North Highland College UHI, Dornoch
Perth Student Residences, Perth College UHI, Perth
Accommodation Blocks, SabhalMòrOstaig UHI, Sound of Sleat
Margaret Barnes Building, Scottish Association for Marine Science UHI, Oban
Cityheart Fort William, West Highland College UHI, Fort William
Student Center
There are two student centers around University city campus which are designed to house dean of student affairs office, student unions offices, offices for student clubs and societies, a fine arts room, a bookstore, branches for the Sharjah Cooperative Society and Sharjah Islamic Bank, and a number of small convenience commercial shops. Other services available in the student center include , barbershops, and various restaurants and coffee shops.[15]
Dormitory
The University of Sharjah has two separate dormitories on University City campus which are under the supervision of the dormitory supervisors. The dormitory supervisors are required to prepare the annual plan for the dorms, draft reports with statistics, advertise and publish handouts, receive new students at the beginning of each semester, provide guidance to students, acquaint students with the dorm rules, regulations and other responsibilities, and are responsible to give their full attention to any students requiring medical attention. The Deanship of students affairs is responsible for organizing entertainment, sports events and weekly outings for all students living in the dorms.
The university offers students the choice from one, two and three-bedroom dorm rooms. Dorms are provided with clinics, study halls, computer labs, laundry facilities, garden areas, TV rooms, reception halls, and other areas for recreational activities.[15]
Transportation
Transportation in the university is provided by a private transportation company that provides buses for students around various destinations in the emirate of Sharjah and around the United Arab Emirates. Students living in the dorms are provided with free bus transportation to the Medical and Health Sciences campus and to Fine Arts and Design campus.There is also free transportation from Sharjah and Al Dhaid to the University and vice versa.Recently, starting from Fall 2018/2019 semester they made transportation facilities even more easy for the inside campus delivering students between the buildings with specific times, drivers, and pickup location.
Julie Fowlis, Scottish folk singer and multi-instrumentalist
Jamie Oag, Business entrepreneur
Anne Lundon, Broadcaster for BBC Alba and BBC Scotland
Joe FitzPatrick, Scottish National Party (SNP) politician
Greg Lobban, Professional squash player
Stephen Milne, Olympic swimmer
Tom Kitchin, Michelin star chef
If you are planning to study abroad in the UK and targeting this university, you can get in touch with AEC. Give us a call on +91-8448446609 or 011-43334444 to get assistance on call. You ca also write a query and sent it to us at enquiry@aecoverseas.com.