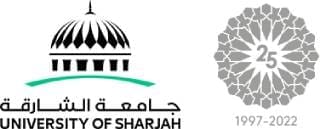 AMERICAN UNIVERSITY OF SHARJAH



Total Students
5289 (2021)

An Overview
Quick Facts
Accommodation
Tuition Fees
Ranking
Gallery
Map
An Overview
The American University of Sharjah (AUS), known as الجامعة الأميركية في الشارقة in Arabic, is a privately funded institution located in Sharjah, United Arab Emirates. Established in 1997 under the patronage of Sultan bin Muhammad Al-Qasimi, Supreme Council Member and Ruler of Sharjah, the university is situated in University City in Sharjah. AUS boasts a diverse student body comprising more than 5,000 individuals representing over 94 countries, alongside a dedicated full-time faculty of over 360 members hailing from 48 different countries.
At the undergraduate level, AUS offers a choice of 26 majors and 48 minors, while also providing 16 master's degree programs and a PhD program in Engineering Systems Management. The university is structured into three colleges and one school, each offering a unique range of academic pursuits.
AUS is officially licensed by the Commission for Academic Accreditation of the Ministry of Higher Education and Scientific Research in the United Arab Emirates, which extends recognition to all its undergraduate and graduate programs. Furthermore, the American University of Sharjah holds accreditation in the United States from the Middle States Commission on Higher Education, ensuring the quality and credibility of its educational offerings.
Quick Facts
Accommodation
Tuition Fees
Ranking
Gallery
Map
If you are planning to study in UAE and targeting this university, you can get in touch with AEC. Give us a call on 080-69029999 or 011-43334444 to get assistance on call. You can also write a query and sent it to us at enquiry@aecoverseas.com